Kevin Phillips
Football Expert & Columnist
Kevin Phillips: England youngsters must seize opportunities this week
Kevin Phillips hails Southampton's England new boys - but says they'll feel pressure to perform.
Last Updated: 16/11/13 3:47pm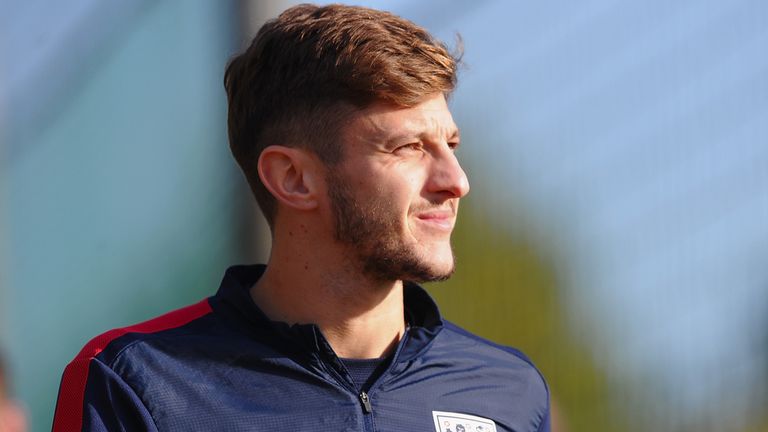 I remember the run up to Euro 2000 when I was trying to book my place on the plane to Holland and Belgium, feeling I only had one or two games to impress for the national team.
It would be great to give these untried players more time but that's the business we're in. If you don't do the job, there's someone waiting to take your position.
That pressure can certainly affect players. For the likes of Southampton pair Lallana and Rodriguez, joining up with England is a big step up and not everyone can handle that. They'll be training and having lunch with world-class players they usually only play against.
However, they'll know if they can produce a good performance, they could be one step closer to getting in that World Cup squad so they need to take their opportunity with both hands and go out there and express themselves.
It's also important to remember these boys play in the best league in the world and they're under pressure to perform week-in, week-out.
Opportunity
It's only through them being in the squad that we'll find out whether they'll be able to cope with the pressure of international football, though, and it's great to see Roy Hodgson giving these boys from a club like Southampton opportunities.
I'm sure if they'd been at a club like Chelsea or Manchester United they'd have been called up already but I don't know if the England manager would have been looking to a club like Southampton when I was a young player coming through.
That's testament to the work Southampton have done, too.
I spent six years with Saints - two as a schoolboy, two as an apprentice and two as a pro - and even then they were renowned for having a great youth set-up and academy. They've continued that and improved on that and it's great to see.
Southampton are now a shining example to every club. Look what they're doing in the Premier League this season; that comes from hard work, believing in youngsters, giving them opportunities - and now they're reaping the rewards.
They've produced some great England talent over the years with the likes of Theo Walcott and Alex Oxlade-Chamberlain among the names to have come through the system, while the likes of Luke Shaw are attracting attention, too.
Their model is a good one to follow.
Point
There has been a bit more optimism around the Crystal Palace training ground this week following our draw with a very good Everton side.
That performance was a step in the right direction and, although Everton probably dominated the possession, when you look at the chances we created, we could have won if we'd been more clinical.
We've always felt that after this international break, where we have fixtures coming up against sides we expect to be around us come the end of the season, we can pick up some points, so that draw with Everton was a bonus.
We'll hopefully have a manager in place by the end of the international break, too. I can understand it has been quite frustrating for our supporters and I'm pretty sure the whole squad wants someone in place at least by the time we travel to Hull on Thursday or Friday next week.
That will give players a clean slate, a chance to impress and hopefully, if we can continue playing like we did against Everton, under a new manager we can go one step further and get some wins on the board.
The players are using the international break as a chance to recharge the batteries and no doubt some will be jetting off for a last bit of sun before the winter. However, a reserve game against Fulham this week will also help the lads get some more match fitness ahead of a key period coming up.
The next few weeks are going to be really important.