Kevin Phillips
Football Expert & Columnist
Kevin Phillips blogs on a footballer's life at Christmas
From tucking into turkey to sleeping through NYE discos, Kevin Phillips blogs on a footballer's Christmas.
Last Updated: 23/12/13 10:34am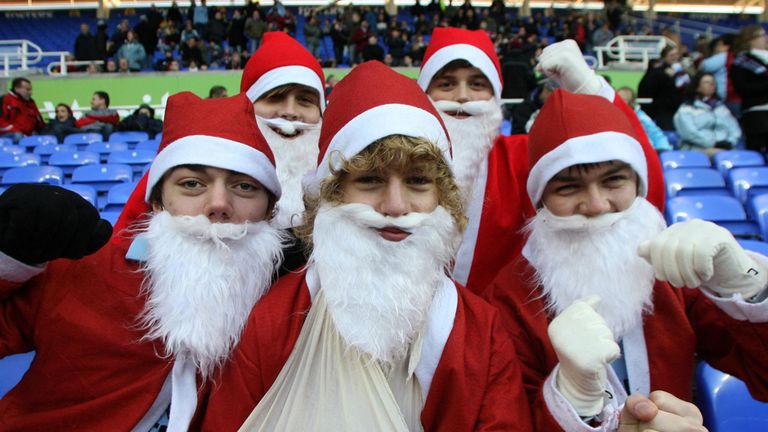 This time of year is one of the most important in the football calendar because, with the games coming thick and fast, the league can change very quickly in a space of a few days.
With trips to Aston Villa, Man City and a home match with Norwich on New Year's Day, at Crystal Palace we know we can gain some vital points but it's a testing time for the players fitness-wise, too, with two games in the space of three days from Boxing Day.
We all look forward to this point of the season, as well. Attendances are always high over Christmas and New Year and there's always a special buzz in the stadium. These are great games to play in.
However, it is tough not being able to spend as much time with your family as you'd like.
I love Christmas and with four kids it's a hectic but fantastic time of year at home. Fortunately, in the last four or five years, whichever club I've been at, we've had Christmas Day morning off and then travelled in the evening, if we've had an away match.
That's the case again this year so Christmas, for me, will involve spending the morning at home, opening presents with the kids - who'll be running around manically - before heading up to Birmingham in the afternoon ahead of our Boxing Day game with Aston Villa.
Of course, we can't enjoy Christmas dinner as much as your average person, either!
I may have the odd glass of champagne but other than that I won't be drinking - and there will be no second helpings of turkey.
We've been given a sheet from the club telling us how to enjoy Christmas sensibly but, to be honest, players nowadays are sensible enough to know there are important games coming up and they can't let themselves go.
Tradition
New Year's Eve, on the other hand, is a celebration you miss out on entirely as a player. In my 20 years in football I don't think I've ever celebrated New Year's Eve because I've always had a New Year's Day game.
One of the worst things for a footballer is when you're holed up in a hotel trying to go to sleep on New Year's Eve and all you can hear is the 'boom, boom, boom' of the disco going on downstairs in the bar when you're trying to get to sleep at 10 'o' clock! It can be quite hard but you get used to it.
Those are the challenges of this time of year for footballers but, although 99% of players would like to have this time off with their family, it is a special time to be on the pitch.
This run of fixtures is a tradition in this country and you have to accept that. Whilst you do have to miss out on some aspects of Christmas, the games at this time of year can shape your season, bring great revenue into the clubs and, with attendances up, are actually great games to play in.
Have a good Christmas and enjoy watching the festive football - I'm looking forward to doing just that next year when I've hung up my boots!