Kevin Phillips
Football Expert & Columnist
Kevin Phillips blogs on signing for Leicester and his promotion ambition
Kevin Phillips blogs on signing for Leicester and his dreams of a fifth promotion to the Premier League.
Last Updated: 15/01/14 5:32pm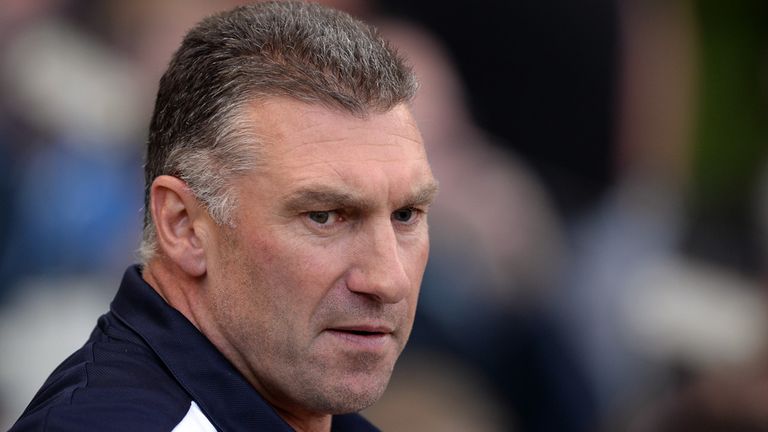 I had a discussion with them in the summer when they wanted to sign me but, as I've said in my blog before, the lure of the Premier League with Crystal Palace and one last crack at the top flight at my age was too hard to turn down.
But once I agreed to leave Crystal Palace, we made contact again and this was the only club I wanted to come to.
Everything felt right; it's perfect for me location-wise, they're pushing for promotion, they've got a fantastic set-up and a great stadium, plus I've got respect for the manager Nigel Pearson and his assistant Craig Shakespeare, who I know from my West Brom days.
Now it's all signed and sealed I can't wait to get back to hopefully scoring a few vital goals at vital times and help this club get to where they want to be - the Premier League.
A lot of clubs and some players don't like to talk about promotion but from a personal achievement I'd love to help them gain promotion, as I did with Palace last year.
I managed to score some important goals - none more so than the match-winning penalty in the play-off final - and if I could replicate that for Leicester it would be a great end to the season and a great end to my playing career.
That would be my fifth promotion to the Premier League, too, which would be very satisfying.
I'm joining a club who are in a great position and hopefully, at this vital part of the season, I can contribute and shares some of my experience and knowledge.
Sharp
I trained with the club for the first time on Wednesday morning. Obviously the management knew I was coming but I think it was a bit of a surprise for the players to see me walk in!
However, it was nice to get on the training pitch and meet the lads. Having sat at home for two weeks, you can't beat being out on the training pitch.
I've worked really hard to keep my fitness up since I left Palace and I've done loads of running but physically there's no substitute for that training sharpness. They were very sharp and it may take me a week to get up to speed with those guys.
The atmosphere in the camp is excellent, though, which you'd expect from a team that's top of the league and playing well.
I watched them beat Derby 4-1 on Friday night and they absolutely demoralised them - and Derby are a team who were bang in form.
Watching that made me think 'yeah, I'd love to join that team, they're flying' - and it's great to be a Leicester player now.
I'm hoping to get involved at some stage against Leeds on Saturday.
Leeds are coming off the back of a crushing defeat at Sheffield Wednesday but they'll be wanting to bounce back. It's live on Sky, and should be a cracking match.
I just can't wait to get back on the pitch. I'm really looking forward to it.