Kevin Phillips
Football Expert & Columnist
Kevin Phillips on Juan Mata and why January window should be scrapped
Kevin Phillips blogs on the impact of a big signing - and why the January window should be scrapped.
Last Updated: 30/01/14 6:15pm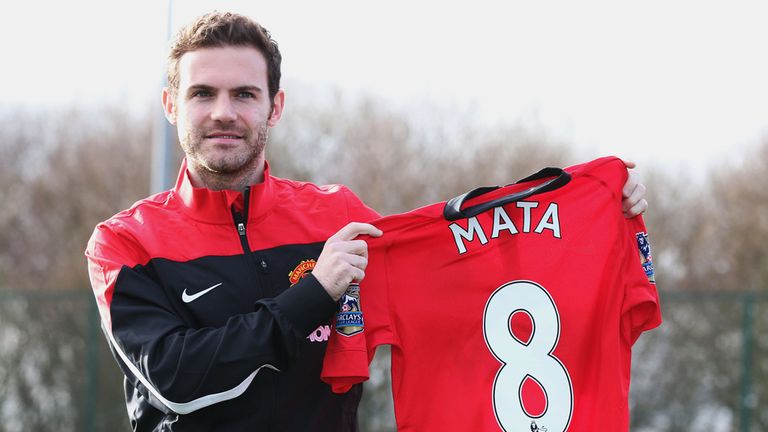 Mata is a wonderful, top quality player and for someone like him to join your squad at this stage of the season gives you a real boost - and that's especially so for a club such as United with the well-highlighted problems they've been going through.
United needed a fillip and to bring in a player of that quality and calibre is a massive coup.
Mata showed on Tuesday night what quality he's got - and that's as a player who isn't 100% match fit at the moment. He's a massive asset to the football club and you'd like to think he'll bring the best out of the players around him.
Bringing class like that to the club is going to help United do what they want to do this season - which is challenge for fourth spot, with the title now out of the question.
It's common throughout football that competition raises players' standards.
Players want to perform better because they don't want to lose their place to the new arrival, while players in other positions can improve when they know they'll be playing alongside a top player.
I remember when I was at Birmingham we brought in Alexander Hleb on loan from Barcelona and I couldn't wait to play alongside him. Although it didn't work out and he wasn't a great success, you knew he had quality and if you linked up with him things could happen.
I imagine Wayne Rooney, Robin van Persie and Adnan Januzaj will be excited at the thought of linking up with a player like Mata because they know he will set up chances which can only benefit the team.
Reaction
Of course, there are some players who will react in a different way. I've seen many players sulk, shy away or throw the towel in when someone's been signed in their position.
But I've also seen many players take up the challenge and end up being a better player by trying to hold onto their spot.
Instead of getting the hump you can think: "I'm going to challenge this player, raise my game and try to give the manager a problem about his selection'. I certainly know which way I'd be going as a player - I'd rather compete and try to show them I'm better.
Big new signings also have a positive impact on young players at football clubs.
If you're a youngster at Manchester United and you can't learn from watching the likes of Mata, Rooney and Van Persie train then you shouldn't be in the game!
When I was an apprentice at Southampton I used to sit and watch the first team training because you can learn so much from the way they go about things, but also the way they are off the pitch, in terms of their attitude around the training ground.
Deadline Day
Mata is the biggest signing of this January transfer window so far but, like most people, I'll be tuning into Deadline Day on Sky Sports News to see which other deals go through.
However, as much as I enjoy watching it on the telly - and Jim White adds to it all with his excitement - I'm siding on the opinion that there shouldn't be a January transfer window.
I feel it can unsettle a lot of players, it can unsettle managers and it can unsettle owners. For me, it's not the best thing for the game.
In this window clubs certainly pay over the odds for players because they need to get people in - but it's also a stressful time for players.
For the first time in my career I signed for a new club on Deadline Day last January and it was manic!
I only found out on the morning of the move that I was going to be switching clubs. By 6pm I was rushing into my car to drive to South London to sign for Crystal Palace.
I guess that's the way it is at the moment - but I'm pleased to say I'll just be watching Deadline Day unfold on TV this year rather than being involved in it.
From the Super Bowl to the Showdown on MNF, it's a great weekend on Sky Sports. Click here to upgrade