Kevin Phillips
Football Expert & Columnist
Most strikers would have gone down in Matt Jarvis' position
But refs bust be stronger and award fouls when players stay on feet
Last Updated: 18/04/14 4:04pm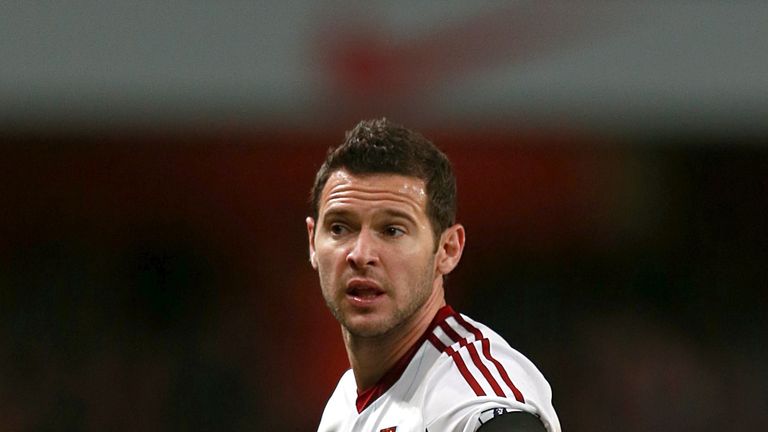 Should the West Ham winger have gone down when Bacary Sagna caught him? Should the ref have given him a penalty although he stayed on his feet?
It's a grey area and one that needs to be sorted out.
Personally, I probably would have gone down.
We're trying to stamp out diving and I'm all for that - but if there's contact in the box you have every right to go down. And no one could have had any complaints if Jarvis had done so.
The intent was there from Sagna to try and get something on the player because the ball was well away. I'm pretty sure if that had that happened outside the box the ref would have blown for a foul but because it was in the box and he had to make a huge call he's opted not to take that decision.
Instinct
Maybe with Jarvis not being a striker that instinct wasn't there.
Generally, as a winger, he's taking the full back on and getting in crosses. He doesn't usually want a free-kick, he wants to beat his man and put the ball in the box. But any striker would have gone down. And you couldn't have any complaints whatsoever.
I commend Jarvis for trying to stay on his feet but it's not something many strikers would do.
Yes, as Gary Neville said after the game, British players do try to be honest like that. No disrespect to the foreign players in this country but if that was a foreign player he would have gone down. But that's the natural instinct of a centre forward. When you're in that penalty box you're looking to gain an advantage.
Referees need to look at themselves as well, though.
If the ref had given West Ham a spot-kick he'd have done himself no harm whatsoever and shown he was brave enough to give the decision.
Referees need to be a lot stronger. Obviously Jarvis is trying to stay on his feet because he feels he has an opportunity but if the ref can see he has no chance of getting the ball then I think he has to award the foul.
If refs don't award free-kicks and penalties when players are fouled but stay on their feet, then what incentive is there to not go down?