Craig Mackail-Smith, Kevin Davies and Guy Branston on the final day of the Football League
Last Updated: 01/05/14 6:11pm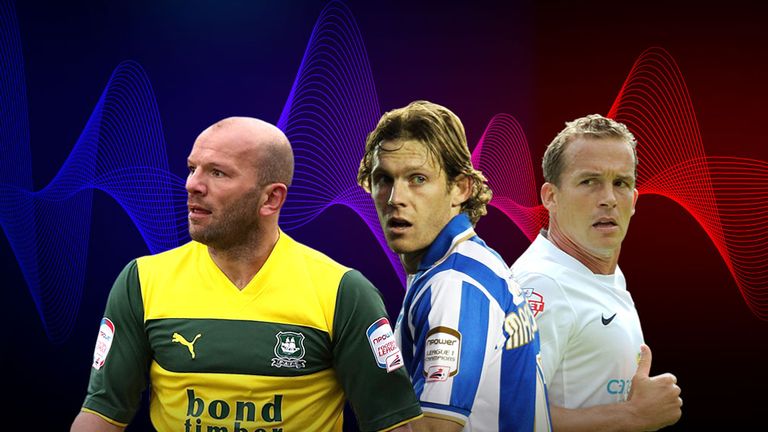 skysports.com has been getting inside the minds of the players this season.
As well as a weekly blog from Leicester striker Kevin Phillips, we have been speaking to some other seasoned campaigners in the Football League.
Brighton frontman Craig Mackail-Smith, Preston striker Kevin Davies and former Plymouth defender Guy Branston - who all appear on Sky Sports News Radio's new show FL72 Weekly - have been giving us their insight on all manner of footballing issues.
The end of the Football League is near.
This Saturday, May 3, every one of the 72 clubs in three tiers of league football will settle the score on their 2013-14 season. Some teams have little to play for; others will be crowned champions or be relegated; many will need to rely on other results to determine their destiny.
This week we caught up with our bloggers ahead of the final fixtures to see what permutations their team is facing and ask, what is it like knowing the next 90+ minutes can change your whole season?
CRAIG MACKAIL-SMITH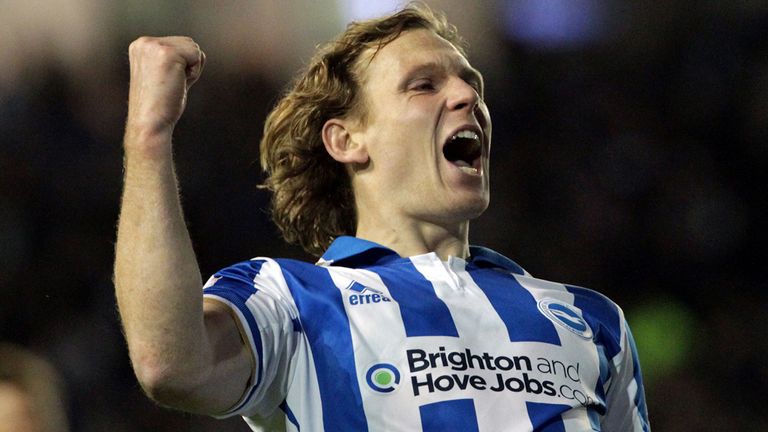 We didn't have a great start to this season but we've gradually become more consistent as it's gone on. Now, all eyes are on us this Saturday with our promotion-deciding match with Nottingham Forest being shown live on Sky Sports. We're really looking forward to it, but we're a bit disappointed; it wouldn't have come down to all this if we'd have beaten Blackpool and Huddersfield but now we've got to go there and do the job.
It's going to be tough to get a result at Forest with Stuart Pearce coming in and taking over at the end of the season. A lot of the team will be playing to be in Pearce's plans or to get contracts next season. I can't see Forest rolling over, and stopping our play-off dream will be an added incentive for them.
Hopefully the result between Reading and Burnley will go for us. The Royals are a point in front of us so need to win if we do. Burnley have already been promoted so they'll be relaxed and have that party atmosphere about them. Sometimes that relaxed attitude can make it harder to get result against - well, we certainly hope it does.
On the final day you're always going to be nervous because you're desperate to get in to the Premier League, but there's also a great deal of excitement because it's a big thing to get in to the play-offs and get that chance at Wembley.
Down at the bottom of the table, Birmingham are playing for survival on Saturday. They've slowly slipped down the table this season and even though they're a massive club, that doesn't stop you from getting relegated. There's been some big clubs that have gone down to League One, like Wolves and Leeds; maybe for Birmingham it will be a good thing and they can come back stronger.
Getting back fit has been a huge bonus this season and it would be amazing if I could play a part in the play-offs this year after missing them last season. The future's looking bright with youngsters pushing into the team so if we don't get promoted this year, we've certainly got a strong chance next season.
KEVIN DAVIES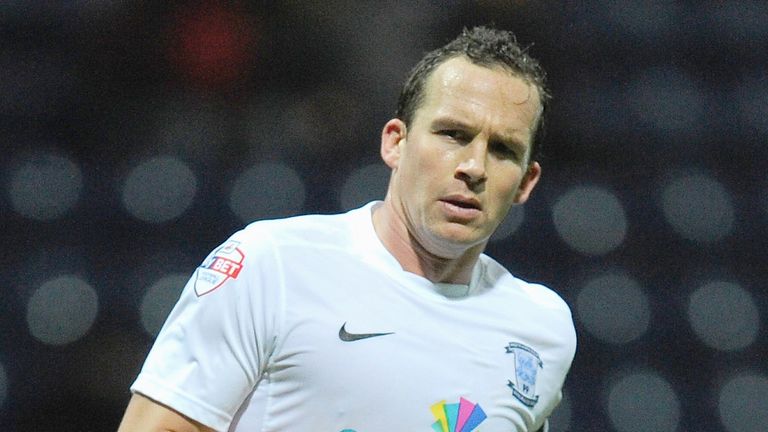 We play Crewe on Saturday and if we win we could potentially send them down. It's a big game for them but also a huge game for us because we want to finish third in the league. We'll treat it like any other game and not worry about what it means to them. It's about being professional and finishing of the season properly before the play-offs.
I've been in a similar position to Crewe before but these final day games are often dependent on other results. With Bolton we knew we had to beat Stoke and rely on Man City beating QPR when they won the title in 2012. There was a lot of pressure around us that week leading up to the game and it's difficult to deal with. But you have to try and use all your experience and keep calm.
I've also been in situations where my teams has needed to win on the final day to qualify for the UEFA Cup and that's a nice pressure to have but when you're down there and playing for survival that pressure is different and absolutely huge.
Finishing third is very important to us. A few people I've spoken to have said stats for finishing third aren't that great, but I think if you've been in the top two all season and drop out on the last day, similar to what Brentford did last year, it can have a different effect - which we saw with Brentford last season when they missed out on promotion. Preston have never really been in the top two all year and though we feel we've had a good season, we do look at one or two of our draws and think 'what if they'd have gone our way', we could have challenged for that second spot a bit more.
On the whole I think it's been a successful season for the club and we've certainly got everything in place. We're looking forward to finishing the season off and getting on with the play-offs.
GUY BRANSTON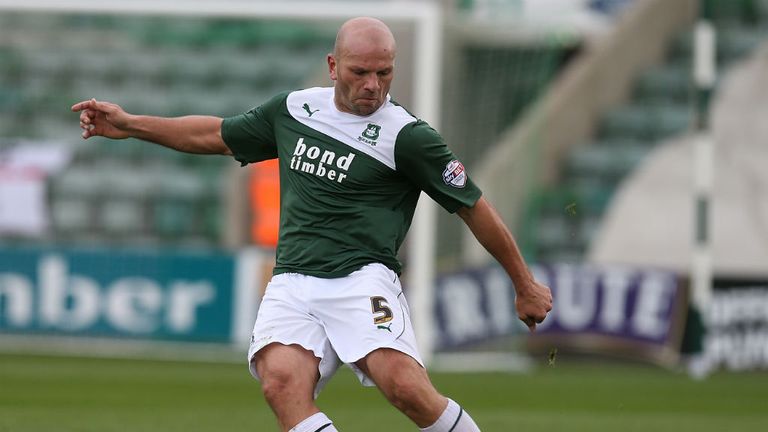 I've been working with Fenners and Merse on The Fantasy Football Club the last couple of weeks. It's been great to spend the day bouncing around Sky Studios and getting an insight in to what goes in to making a TV show.
Fenners was actually my old college tutor; he taught me leisure and tourism while I was an apprentice and we've kept in contact ever since. I have to say thank you to everyone because they took me in with open arms, it was fantastic to be a part of the show and hopefully they'll invite me back another week!
Back to football, League Two comes to close this weekend and there's still plenty to play for on Saturday. It's nice to play in these high-pressure games and that's probably the biggest thing I miss from not playing at the moment.
There's so much at risk with relegation and promotion on the final day and so many chances to be a hero. I still get asked about the back-to-back promotions I was a part of with Rotherham, and promotions with Colchester and Sheffield Wednesday.
Fans remember players for the rest of their careers for the part they play in promotion, but relegation is not something you want to be remembered for.
If you're in a situation where other results can change your fortune, you'll often hear a cheer or groan from the fans. Last season with Plymouth, we stayed up on the last day. With about 30 minutes to go we knew we results had gone our way - AFC Wimbledon were beating Fleetwood and Barnet were losing to Northampton - and we were safe; then the game just went dead and Rochdale, who we were playing, ended up scoring and we lost 1-0.
We still celebrated like we'd won the league.
The fact that this season's League Two title will be decided on the final day shows how crazy the year has been. The points between the bottom and top teams is only about ten wins and that's low compared to previous years.
Scunthorpe, who can be 2014 champions along with Chesterfield and Rochdale, went 27 games without losing on their unbelievable run to secure their promotion spot - but to me it seems like one of the lowest points totals ever!
It's been a bizarre season.
Don't forget download FL72 Weekly every THURSDAY morning from skysports.com