Kevin Davies
Football Expert
FL72 Blog: Preston's Kevin Davies talks technology and deadline day nerves
'Falcao deal was a bit of a shock'
Last Updated: 03/09/14 3:38pm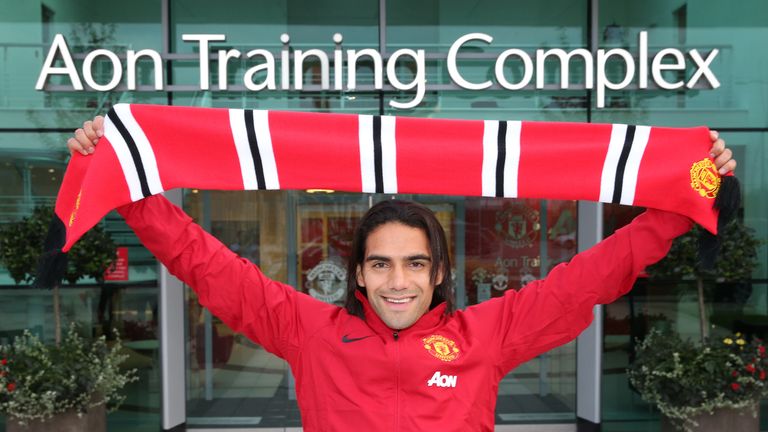 skysports.com will be getting inside the minds of the players this season.
We had a chat with regular blogger Kevin Davies of Preston North End to discuss goal-line technology, the stress of transfer deadline day and his own push for first-team action.
The striker came off the bench in their 1-0 win over Shrewsbury in the Johnstone's Paint Trophy, and although he's not getting plenty of game time, he says it shows how good their squad is.
Taming the Shrews
It was nice to get out there against Shrewsbury. I've not been playing as much as I would have liked, but we've got a very strong squad and everyone's fighting to get in the team, or even on to the bench, and I'm no different. It was a chance for a number of our players who haven't been playing as much to show what they can do in front of the manager.
Everyone's fighting to get in the team, or even on to the bench, and I'm no different
Kevin Davies
We played against a good side and I'm just happy we managed to get through to the next round. It was a good workout for everyone – obviously we want to keep winning football matches and progressing in the cups, so it was a good night for us.
Confidence
Last weekend against Sheffield United was a really good match. There were chances at both ends – it was a high-tempo game between two good sides who expect to be in and around the top two, or top six definitely. They didn't start particularly well, but when they got the goal back they started to move the ball and you could see the confidence coming back into their game. It was a good atmosphere at Deepdale, and I think a draw was probably a fair result in the end.
We had a goal that a few players thought was over the line from Jack King's header, but it was tough for the linesman to see – there were a lot of bodies in the way. Had that one been allowed, or had Jack put it in, we may have gone on to win the game.
It would be nice to see goal-line technology. It's definitely helping in the Premier League so it would be nice to see in the Football League because everyone's working so hard, and it could cost someone staying in the league or going up a league.
You work 10 months of the year and it could boil down to one of those situations at the end of the season.
More ruthless
We've drawn three of the first five, and the number of draws is something we're addressing from last season. We had 16 draws, and that was a problem that probably cost us getting anywhere near the top two. Our performances have been pretty good, and we just have to keep going. It's going to be tight – there are a number of good teams in this league so it's a level playing field.
We do have to win more games, especially at home – we need to be a bit better at putting our chances away. We're creating good chances and it's everyone, not just the strikers. We need to be a bit more ruthless if we're going to try and amass the total number of points that we want this year, which is around 90.
But we're unbeaten so there are lots of positives, and we'll just keep going into the next game.
Shock
After the disappointment of losing to Rotherham in the play-off semi-final, we all came in the next day and the manager thanked everybody, and assured us there wouldn't be too many comings and goings. He maybe wanted to add one or two more new faces, which he did very early. He's strengthened where he's felt necessary, and everyone's settled in really well.
We were training on Monday, which was deadline day, and we were talking about Falcao being the big deal, but we were expecting him to go to Man City or Arsenal, particularly with Arsenal needing a striker.
When we all came in from training the boys were on their phones checking what was going on. It's quite an exciting day as we all know, and then someone said he was going to Manchester United so there was quite a lot of shock in our dressing room.
Stressful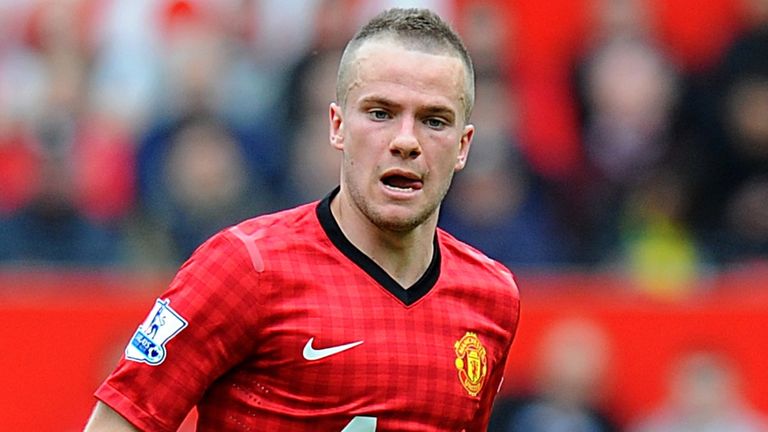 Most footballers are sat watching Sky Sports News HQ and some are obviously hoping their phone's going to ring if they've not been involved.
It's a pretty dramatic day for people watching, but also for the players. With the late goings on it's stressful, especially for the likes of Danny Welbeck and Tom Cleverley who were waiting to try and push deals through.
There's a lot of to-ing and fro-ing, and agents trying to get permanent deals, loan deals, all those kinds of things pushed through. I've been involved in one or two of them myself. I came close in a January window, which is a little bit different.
It was a day or two before the window shut and I had an agent come to me saying there was someone interested. I'd been at Bolton for around eight-and-a-half years and I'd not been featuring for a few weeks for the first time in my career.
When your contract's running out in a few months you have to listen to these kinds of offers. I had a discussion with Owen Coyle – the club weren't offering new contracts because they were in a relegation battle and weren't sure which league they would be in. But the manager reassured me I was in his plans and he wanted me to stay.
Sunderland were offering a good contract so there were some big decisions to make, but staying at Bolton just meant too much to me. I had a discussion with my wife, and it got a little heated - it was a difficult few hours, I must say!