Simply the best
With England's kick-off against Italy now just 11 days away, striker Rickie Lambert talks Sky Sports through his favourite World Cup memories from Gazza to Platt and all the drama of Italia '90
By Peter Fraser - Follow me on Twitter @PeteFraser_
Last Updated: 03/06/14 8:12am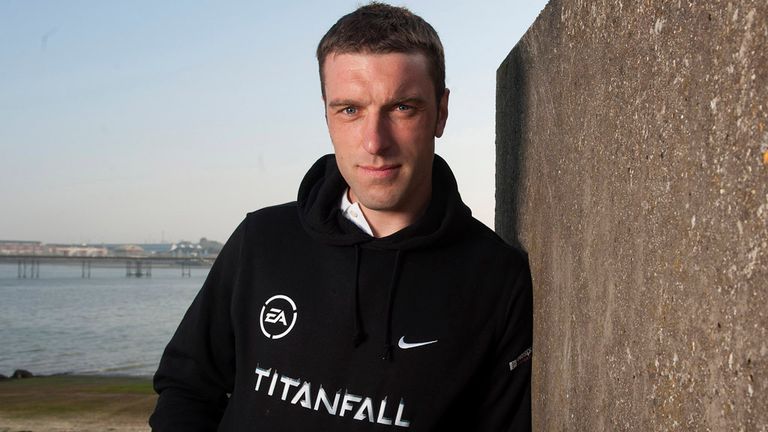 Everyone remembers Gazza's tears or David Platt's volley from Italia '90 but not all of us get the chance to follow in the footsteps of our heroes.
Rickie Lambert, though, has that opportunity after the new Liverpool striker's excellent form at previous club Southampton earned him a place in England's World Cup squad for this summer.
It marks his incredible ascent through the footballing pyramid and it would be no surprise if Lambert goes on to take the tournament by storm in Brazil.
With England's kick-off against Italy now just 11 days away, Lambert, who was speaking at a Titanfall event, talks Sky Sports through his favourite World Cup memories.
I love the World Cup because....
"It is the pinnacle of football and is the best football tournament in the world."
My World Cup hero is...
"Paul Gascoigne, because of the memories I have of him in the 1990 World Cup. It is the first World Cup I can remember and those moments will live with me forever."
The greatest World Cup match I have seen is...
"I did not see it live but the 1970 World Cup final between Brazil and Italy. Brazil won 4-1 and, in my opinion, it is probably the best team there has ever been."
The World Cup newcomer I tip to be a top player is...
"Diego Costa will be really hungry to do well after swapping from Brazil to Spain. He will have a lot to prove."
My first World Cup memory is...
"Italia '90 was my first World Cup when I was eight years old. I remember it clear as day, watching in the house. I remember certain moments, like us getting knocked out as well as the David Platt volley against Belgium."
If I could play against any team at the World Cup this summer, it would be...
"Brazil on their home turf."
Titanfall is available now on Xbox One, Xbox 360 and PC. Learn about the Titanfall Season Pass and new map packs at www.Titanfall.com/dlc