Don Goodman
Football Expert
Cardiff's impressive start isn't surprising, says Don Goodman
Last Updated: 29/09/17 11:32am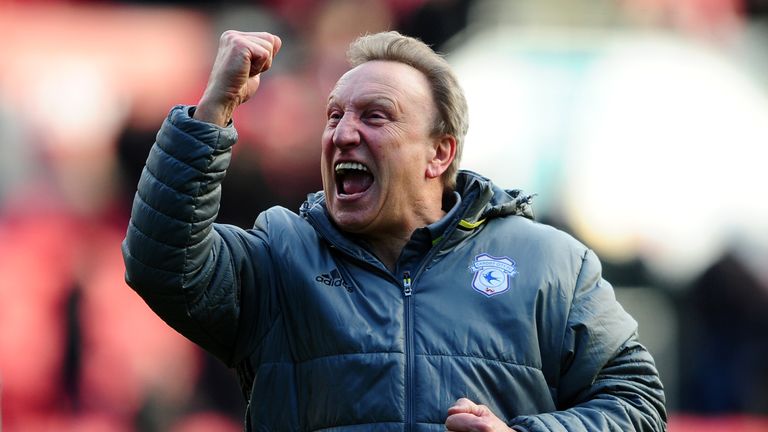 No one should be surprised at the start Cardiff have made to the season, according to Don Goodman.
The Bluebirds sit top of the Sky Bet Championship after thrashing Leeds 3-0 in midweek and have been excellent so far under Neil Warnock.
"They were excellent [against Leeds], he's really got them at it," Goodman said on EFL Matters. "Wherever he's been he treats his players [the right way] to get the best out of them, so none of us should really be surprised at the start they've made.
"That was a massive test but they passed it with flying colours. Everything at the moment is looking wonderful for Neil Warnock."
Goodman and presenter David Prutton were joined on the show by Cambridge manager Shaun Derry, who played under Warnock for two different clubs.
"Neil knows [the Championship] inside out," said Derry. "He builds his group around responsible and reliable players and, while there's obviously a great deal of talent with the group, there's also a togetherness that he builds on and off the pitch that's paying dividends.
"He treats everybody with respect and gets the best out of the group, and he's spent pennies compared to a lot of other clubs in the Championship.
"In the time I spent under him he never writes anybody off and he doesn't discard players. When you think about the types of teams he's managed he's always had the rapport with the fans as well.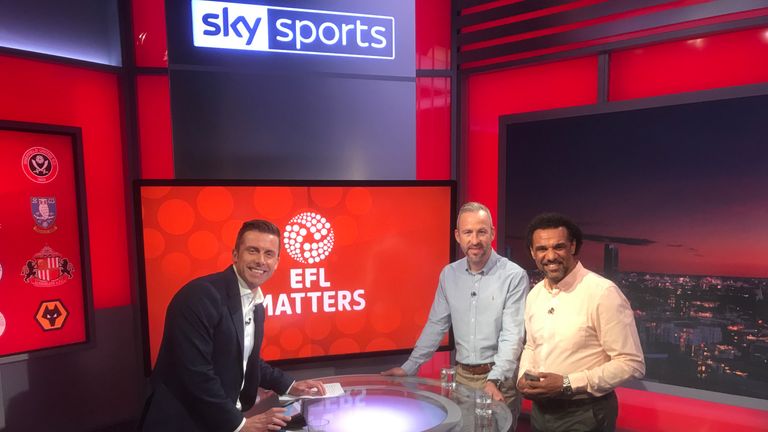 "Cardiff were waiting for that type of manager to take the club by the scruff of the neck, and he's that brave personality who can carry the colours of Cardiff City single-handedly."
While Goodman cited the form of Kenneth Zohore as an example of the impact Warnock can have on players.
"Zohore highlights his man management," he said. "He wasn't at it [at the start of last season] and Neil Warnock must have had that Neil Warnock type of word with him, telling him to pull his finger out.
"You look at the response and it's been magnificent and in the summer Cardiff were delighted just to keep him, because he was being courted."