Mark Webber will leave Red Bull and Formula 1 at the end of the season
Australian making switch to Porsche WEC project after 11 years in F1
By William Esler
Last Updated: 28/06/13 12:42pm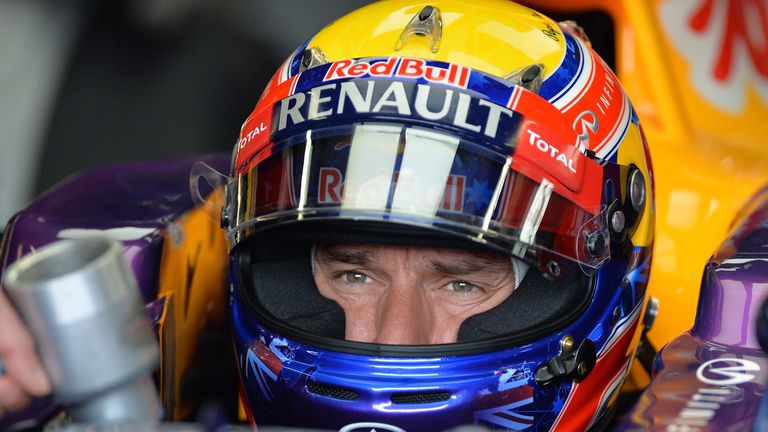 The Australian made his F1 debut with Minardi in 2002 and has gone on to drive for Jaguar, Williams and Red Bull, taking nine victories to date.
His future at Red Bull had been the subject of much speculation after a public falling out with team-mate Sebastian Vettel over the "multi-21" saga at the Malaysian Grand Prix earlier this season. The World Champion defied team orders to pass Webber for the lead before going on to claim victory.
"It's an honour for me to join Porsche at its return to the top category in Le Mans and in the sports car World Endurance Championship and be part of the team. Porsche has written racing history as a manufacturer and stands for outstanding technology and performance at the highest level," Webber said.
"I'm very much looking forward to this new challenge after my time in Formula 1. Porsche will undoubtedly set itself very high goals. I can hardly wait to pilot one of the fastest sports cars in the world."
As for who could replace the 36-year-old at Red Bull, Sky Sports F1's David Croft feels Kimi Raikkonen is the favourite to partner Vettel. The Finn currently drives for Lotus, but his contract expires at the end of the season.
Jean-Eric Vergne and Daniel Ricciardo, who both drive for Red Bull's 'junior' team Toro Rosso, will also be seen as candidates.
"Kimi Raikkonen has been talked about a lot probably because he is the best driver out of contract for next season and you can understand why people would put him together with Red Bull - after all they sponsored him during his rallying days with Citroen," Crofty said.
"He very much fits the brand and very much fits a team that want two drivers that can go out and win races. But Lotus I am sure would want to be keeping Kimi Raikkonen and let's face it, he is not exactly unhappy at Enstone at the moment - he might not be happy with the last couple of results, but he is not unhappy in general.
"Of the Red Bull drivers coming up, Jean-Eric Vergne has started to get his qualifying sorted and is starting to put in some good results - Canada was his best ever result in Formula 1. Daniel Ricciardo is another very good driver who is showing better form this year as well and has shown consistently better form in qualifying and therefore in the races on a Sunday afternoon. Are they ready for a step up to the main team? Only Helmut Marko and Christian Horner really know the answer to that one.
"I would say they are both handicapped a bit by the fact that the Toro Rosso they are driving is not as competitive as the one Sebastian Vettel had when he was at the team - Vergne's result in Canada was the best for Toro Rosso since Vettel left them in 2008. But I do think they are both mighty fine drivers and if anyone has seen them in World Series by Renault of British F3 then you will know what I am talking about."
Red Bull Team Principal Christian Horner thanked Mark Webber for his contributions to the team over the past seven seasons.
"I am sure Mark thought long and hard before making what has no doubt been a very difficult decision," Horner said.
"His achievements in Formula 1 are extensive and I am sure he will continue to push hard and build on that record until the end of the season. We support Mark's decision, he has been an excellent addition to the team since joining us in 2007 and we wish him all the best in the next stages of his career."
Webber is known as a forthright character - an attribute appreciated by the media but not necessarily by Red Bull themselves.
His relationship with Vettel, who has won three world titles in the time they have been paired together, has, by and large, been fractious.
It deteriorated during the 2010 season and was on full view to the world at that year's Turkish Grand Prix, in which they collided whilst disputing the lead.
That season brought Webber's most serious title bid, however he ultimately lost out to Vettel, who became the sport's youngest ever World Champion aged 23.
The German has not been the only source of frustration for Webber, who has felt Vettel receives preferential treatment at Red Bull, in particular from team advisor Helmut Marko - seen as the representative of owner Dietrich Mateschitz.
Speaking on the podium after finishing second at Sepang, Webber said: "Seb made his own decisions today and will have protection and that's the way it goes."
Rumours of a move to sportscars with Porsche started soon after. Webber has raced in the category before, for Mercedes in 1998 and 1999.