Kubica recovers after surgery
Robert Kubica is reported to be "in good spirits" following a final operation on his right elbow.
Last Updated: 29/08/11 8:11am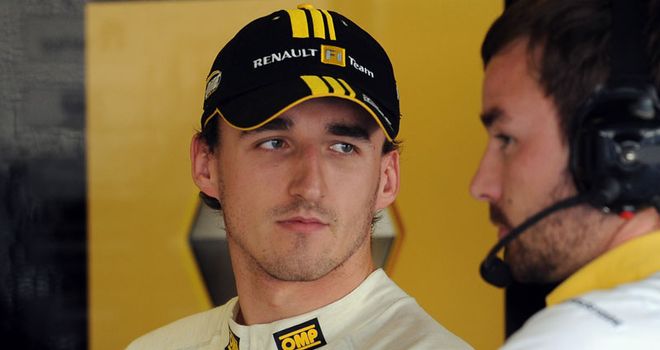 Robert Kubica is "in good spirits" following his final operation in a bid to restore full mobility to his right elbow.
Kubica suffered horrific injuries during a rallying accident in February, initially requiring three operations totalling 24 hours in the few days that followed.
The Pole spent 10 weeks in hospital before finally being released to continue his rehabilitation at home in Monaco, as well as at an Italian sports clinic.
The surgery was Kubica's fifth overall, and necessary due to issues regarding his elbow which hopefully will now allow him to complete his recovery.
A Renault statement read: "Today, Robert underwent one last scheduled operation in Italy aimed at recovering the full mobility of his right elbow.
"The surgeons are happy to report they have been able to complete 100% of their task and did not encounter any complications.
Total success
"They have described the outcome of the operation as a total success.
"On waking up it was immediately clear Robert was in good spirits. As soon as he opened his eyes he asked for the result of today's race (the Belgian Grand Prix).
"He will now rest in hospital for a few days before resuming his rehabilitation and training programme."
It is still hoped Kubica will be able to return to Formula One next season.