Verstappen makes Schuey claim
Jos Verstappen has claimed that Michael Schumacher won his first world championship using illegal driver aids.
Last Updated: 09/12/11 5:59pm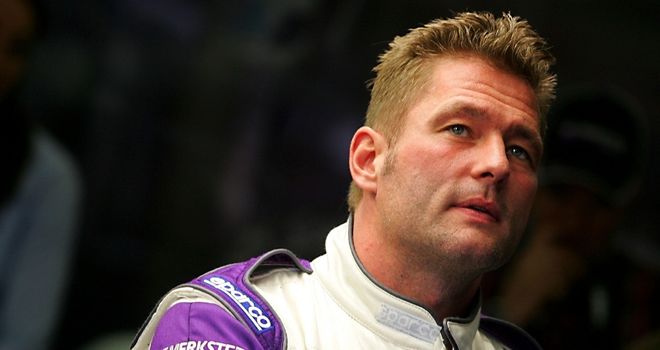 Jos Verstappen has claimed that Michael Schumacher won his first world championship with the help of illegal electronic driver aids.
The Dutchman was Schumacher's team-mate at Benetton when the latter won the first of his seven titles in 1994 but struggled in comparison with the German.
Verstappen scored just 10 points from 10 races, including two podium finishes, and was replaced by Johnny Herbert before the end of the season.
Schumacher, meanwhile, claimed eight victories in all before taking the title in controversial circumstances in Adelaide after a collision with rival Damon Hill.
That was not the only controversy during the 1994 season, however, with Benetton also fighting allegations that their B194 car made use of 'launch control' software that had been banned the previous season.
The FIA governing body launched an investigation and despite discovering the presence of the relevant software, they could not find evidence that it had actually been used in races. The team always denied that was the case.
No action was taken but rumours persisted in F1 circles and now Verstappen has stated his belief that he did not have the same car as Schumacher, who now drives for Mercedes GP.
"People think I'm looking for an excuse," Verstappen told NuSport.
"I just know that his car was different to my car.
"I kept thinking: this can't be done! I braked at the limit and went as hard as possible into the corners. Schumacher was able to do things and not to me. There was something wrong."
Convinced
The 39-year-old said he went to Benetton team boss Flavio Briatore to discuss whether Schumacher was using electronic aids but did not receive a direct response.
"There were electronic aids. They will never admit it, but I am convinced," said Verstappen.
"I later asked Flavio Briatore, who had brought me to Benetton and was then the team manager. He said, 'Let's not talk about it.' So I know enough now."
The Dutchman added that: "Michael depends on the car just like everybody else. To some people he is God. That bit is disappearing. He is not superman - he never was.
"When we went karting he never beat me. I know the reason why he beat me at Benetton."