Ban frustrates Boullier
Eric Boullier says he was "disappointed" with the FIA's decision to ban the active ride height system Lotus had designed for 2012.
Last Updated: 07/02/12 6:19pm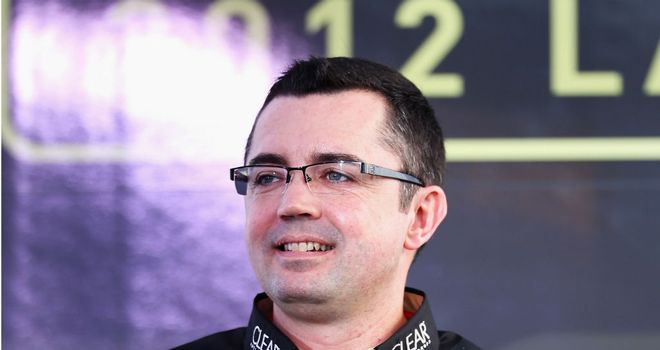 Lotus team principal Eric Boullier says he was "disappointed" with the FIA's decision to ban the active ride height system that had been designed for the E20.
Boullier's team developed a system that maintained the ride height of the car under braking and were planning to use it during the 2012 season.
It appeared Lotus had stolen a march on the competition as the concept was reportedly copied by Ferrari, while other teams revealed they were looking into it.
The system, which uses a mechanical process and is not operated by the driver, was initially given FIA approval before that decision was reversed and it was banned.
And Boullier was left frustrated to see all the research and development, which was carried out when the FIA were happy that the device was legal, come to nought.
"I have to say it is very disappointing," Boullier told Autosport.
Innovation
"We spent a lot of time and energy, plus money as well, to build a group that is bringing innovation and work into the system. It takes time to put this suspension in place, and took us a couple of years.
"Obviously we are not stupid, every time we go through the process, we go to the FIA, and the FIA is backing us up.
"Then, when you start to use it, to see it banned with no discussion is always frustrating. We have to respect the rule, but it is frustrating."
However, technical director James Allison does not believe that there was any favouritism behind the decision to ban the device.
He added: "Honestly I think it was just part of the cut-and-thrust of F1 development. It is not without precedent, is it?
"There are lots and lots of times where we have been the beneficiary of that type of decision and other times when it has gone against us. But it is part of F1 that you try to come up with ideas that are novel interpretations.
"Charlie (Whiting) can give you an opinion, but then he can hear other arguments and he can then be swung by those. That is just a genuine part of the sport."