Bernie: Teams back Bahrain GP
Bernie Ecclestone insists all of F1's teams are committed to returning to Bahrain next month, and reckons the race can be force for good.
Last Updated: 06/03/12 5:49pm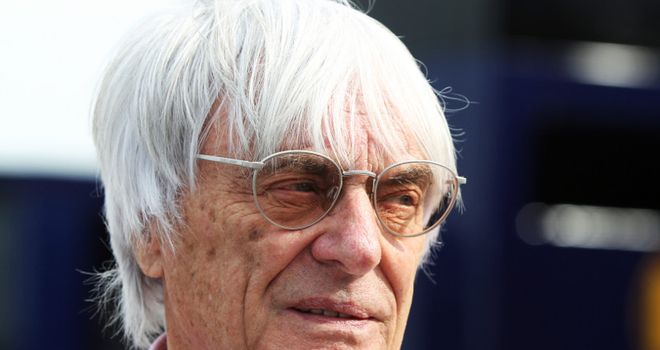 Bernie Ecclestone says all of Formula 1's teams are behind the sport's return to Bahrain and reckons next month's grand prix can act as a source of good for the country.
The Bahrain GP has been a thorny issue for the sport since the onset of pro-democracy demonstrations in the island kingdom in February last year which eventually, after a long-running saga, forced the cancellation of last season's scheduled curtain-raising race.
The inclusion of the Sakhir event on the 2012 calendar prompted further controversy but, despite further recent outbreaks of disorder, the April 22 event remains in place with the FIA last week publishing visa and accommodation details for the travelling media.
And despite suggestions that the race's worldwide platform could be hijacked by local protestors to air their grievances, Ecclestone, whilst acknowledging politics in the region remained complex, insists all the teams are keen to return to the country.
"It's difficult to know exactly about the politics in their country or any of that part of the world now, as we can see," he said in an exclusive interview with Sky Sports News' Craig Slater. "But the teams are all committed to be there, and will be there, and want to be there and like to be in Bahrain.
"Up until now we've never had any problems in Bahrain and we sincerely hope when we get there this year there won't be any problems."
He added: "Is it good for the country? Personally, I believe yes. I really believe yes."
The sport's commercial impresario reckons that as the F1 race - by far Bahrain's biggest global event - will keep the worldwide spotlight continues on the country, the political and social problems that remain can't be swept under the carpet.
"It still concentrates an awful lot of attention on Bahrain, whereas otherwise it might be slipped in the back and whatever's going on there might continue to go on," Ecclestone added.
"Maybe this will highlight people's interest and, say, what is happening there and whatever it is, could it be sorted out."