Singapore signs deal until 2017
The future of the Singapore GP has been secured for at least a further five years after a new contract was signed until 2017.
Last Updated: 24/03/13 1:38pm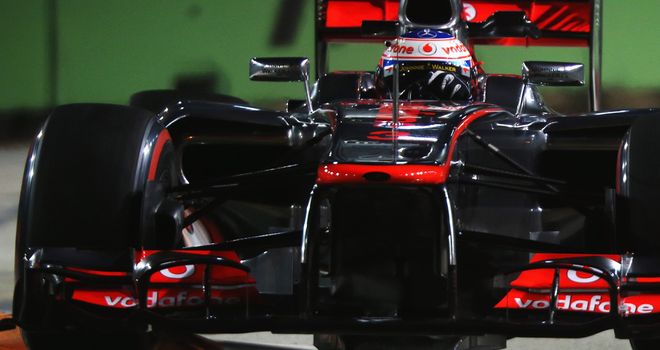 The future of the Singapore GP has been secured for at least a further five years after a new contract was signed until 2017.
Less than twenty-four hours after the race was included on the provisional 2013 calendar with an asterisk serving to remind that the grand prix's current five-year deal expires with this Sunday's event, race authorities have confirmed that Singapore will not be leaving F1 in the near future.
Despite the race - Formula 1's first and only nigh-time event - proving hugely successful since making its debut on the calendar in 2008, the reason for the delay in signing a renewal was believed to down to the Singapore organisers' desire to drive down the hosting fee being demanded by Bernie Ecclestone.
Speaking to reporters following the announcement of the extension on Saturday, Ecclestone typically gave little away when asked if the hosting fee had increased: "I always think these sorts of questions should never be asked. A gentleman should never speak of money and last night."
The Singapore Government Minister, S Iswaran, said both parties had been keen to take their time in the renewal discussions to ensure their respective interests continued to be served by the new deal.
"The negotiations have taken some time because all parties had very specific objectives and we wanted to arrive at a mutually beneficial contract," he said."
"The Singapore government in particular has taken a deliberate and careful study of the costs and benefits of continuing with this race from a national perspective.
"I want to say that our view is that F1 has been good for Singapore."
The news is likely to be warmly welcomed given the event's perceived success since its introduction onto the calendar in 2008. Sky Sports F1's Martin Brundle said: "This is so important now for Formula 1 because this is a business city and a lot of the CEOs and sponsors like to come here. It looks brilliant on television, the cityscape and the nigh-time.
"This has become in a very short space of time one of the most important events on the calendar."
The popularity of the night race concept has led to suggestions over recent years that some of the other Asian races on the calendar, such as Malaysia, could follow suit and run their respective events under floodlights.
Although a second night race might dilute the selling point of Singapore's own event, Ecclestone suggested that it was only natural that other venues might look at replicating it during the course of Marina Bay's new five-year term.
"It's difficult to know. The trouble is they've started something that's so popular worldwide that I'm sure other people are going to want to do this," he said.
"Now whether or not we're going to be happy with that, I don't know. We're very happy with what we've got in Singapore - more than happy.
"I'm very, very proud that they had the courage to do this in the first place."
The news leaves just Korea and the New Jersey American GP with contractual issues to be resolved before their inclusion on next year's calendar can be ratified.