Tony Fernandes to step down as Caterham Team Principal before end of season
Businessman has already found replacement
Last Updated: 07/11/12 10:59am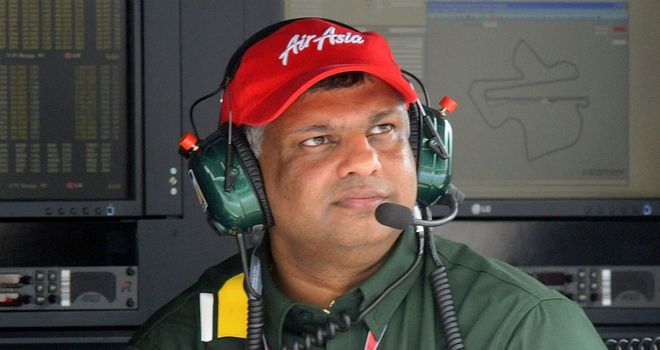 Fernandes and his deputy Dato Kamarudin Meranun are keen to hand over the role to someone with substantial experience of running a Formula One team.
As owner of airline AirAsia, Caterham road cars and chairman of QPR, Fernandes has plenty of other business interests to focus on and feels the time is right to appoint a successor at Caterham F1.
"On the racing side we have come to the conclusion that it is better if someone else takes over the team principal role to move forward," said Fernandes.
"We are definitely better at business than finding tenths of seconds around a lap.
"It was right for us to lead the team initially and set a template of how it should be. That vision is now set and the team is ready to move forward to the midfield."
Fernandes also revealed that he has already found his successor, but he would not reveal their identity until a later date.
He added: "I know who it will be, and can tell you that as I had confirmation earlier, but I cannot tell you their name yet. All I can say is they are from within F1."