Bruno Senna says he is still waiting for confirmation over where he will drive in 2013
Brazilian hints at imminent announcement over Williams' plans
Last Updated: 23/11/12 10:28am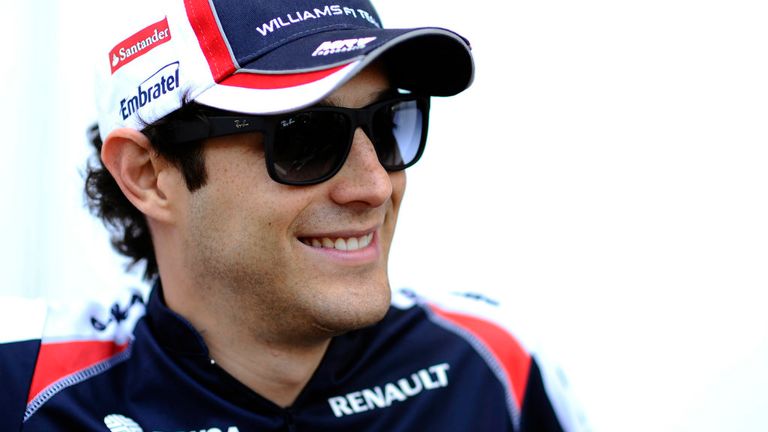 Although Williams are yet to confirm either of their drivers for next season, Senna's position is thought to be under direct threat from the Grove team's highly-valued young test driver Valtteri Bottas, who has taken over the Brazilian's car for the majority of this season's first practice sessions.
Should Senna lose out at Williams then the 29-year-old has been linked with a switch to Caterham, another team which have yet to announce their 2013 line-up.
But speaking to Sky Sports News ahead of the season-ending grand prix at his home circuit of Interlagos on Thursday, Senna said he was still working hard to earn a contract renewal at Grove.
Asked if he thought he had done enough to stay on at Williams, he admitted: "It's hard to say. Formula 1 is full of turns and different small details so it's important to keep pushing, keep going, be in the right place at the right time.
"We're working on it for sure, but it's not secure yet, so I think we will have a decision or an announcement to be made after the Brazilian Grand Prix. But so far it's business as usual here on the track and focusing on [securing] the best result of the season so far."
Regarding a switch to a rival team, the former HRT and Renault driver said he and his management's focus was on ensuring he was in a competitive seat for 2013, although stressed that for this weekend his mind was purely on racing matters.
"It's difficult to know. It's not defined yet and we are pushing very hard to make sure that I have a competitive seat for next year," Senna said.
"But at the end of the day it's important to keep the right focus for this weekend and push on the competitive side and worry about the [future] races a bit later on."