Robert Kubica admits ongoing mobility issues means F1 comeback some way off
Pole says he still finds it difficult to move his right arm
Last Updated: 11/12/12 4:29pm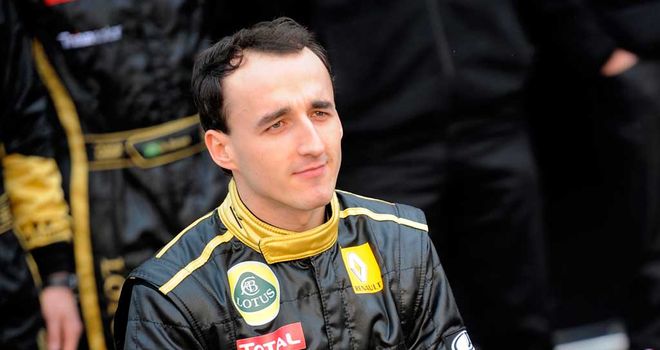 The Pole, who still has some mobility problems, was seriously injured before the start of the 2011 season in an accident that caused multiple fractures to his right arm and leg.
Kubica made a return to rallying late last year, winning the Rally di Como, after spending over a year on the sidelines.
While he has been linked with a return to F1 as a replacement for Romain Grosjean at Lotus, the 28-year-old admitted a comeback is not on the cards in the immediate future.
"I was hoping that I'd be back behind the wheel of an F1 car soon, but it didn't work out," he told Autoweek magazine.
"The main problem is the mobility of my elbow and wrist.
"I had several operations that were meant to improve this issue, but there's not been a spectacular improvement. I still find it difficult to move my right arm.
"If I can move my arm again, there is a chance that I will return [to F1] but, until that happens, we'll have to see. There's no chance of me coming back to F1 soon."
While his future is undecided Kubica admits he could stay in rallying.
He said: "I don't know, but I will make a decision very soon.
"We're talking with people at the moment, and everything will be decided by the end of the year."