Adrian Sutil says he is free to travel to every GP in 2013 if hired by Force India
Criminal record will not present visa problems for German
By William Esler
Last Updated: 28/02/13 3:25pm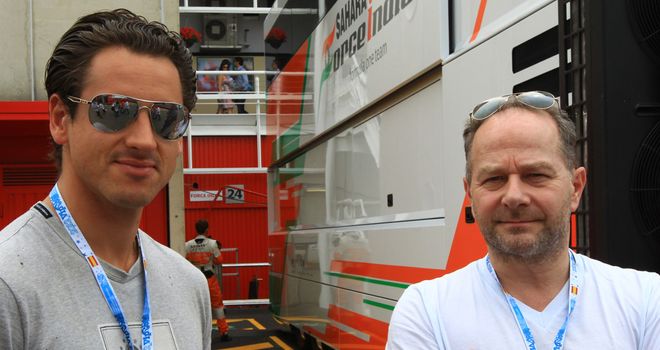 The German was convicted of causing grievous bodily harm and handed an 18-month suspended sentence after being found guilty of assaulting Lotus co-owner Eric Lux in a nightclub following the 2011 Chinese GP.
It was thought that prosecution would make it difficult for Sutil to gain a visa for certain races, including Australia, China and the USA, however, the 29-year-old says there is no legal reason he cannot travel.
"Me and my management have checked all the countries and there is no problem for me to travel," he said in an interview at the Race of Champions. "All my problems that I had last winter are solved and it is a new beginning."
The second seat at Force India is an attractive position for many drivers, with Heikki Kovalainen, Bruno Senna, Jules Binachi, Jaime Alguersuari and Sebastien Buemi all reported interested in filling the vacancy left by the departing Nico Hulkenberg.
Sutil, though, says he will not be self-promoting and feels the team should want a driver of his quality.
"It is hard because for five years I was in this team and they know how good I am and they know my qualities - so I am not the one who is going to this team and saying 'please, please give me the drive.'
"Instead, I feel they should come to me and say we want you to drive - I want to drive for this team, but they should also want me. So I am quite relaxed, I know how to handle this situation.
"Only when it is signed, the signature is what counts. They know who I am and they know how to work with me, over the last five years we have had a lot of experience. There is nothing too much to say, it is all up to Vijay, it is Vijay's decision and hopefully he will make the right one so that I am in the car."