Toto Wolff says his 'neck is on the line' if Mercedes do not improve their results
Austrian aiming for top four finish in 2013
By William Esler
Last Updated: 14/02/13 11:05am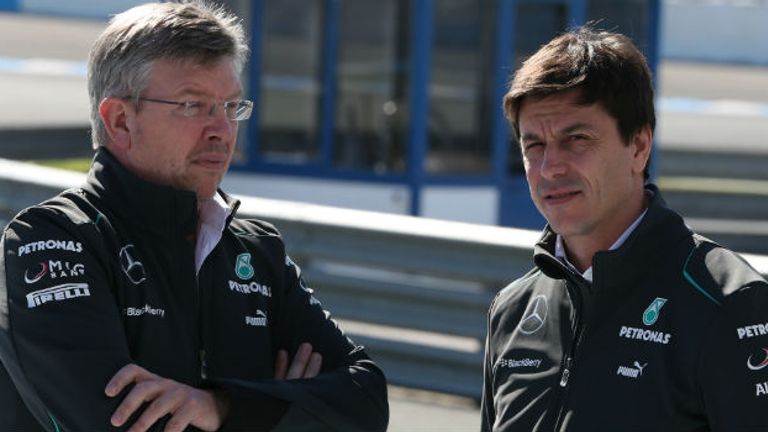 The Silver Arrows have picked up just one victory since returning to the sport in 2010 and fell behind Lotus in the Constructors' Championship last year.
"As they (Mercedes) know I have put my neck on the line. They know that I have no room for failure," Wolff told the official Formula 1 website.
"Not only have I taken a personal risk by leaving Williams - where I have enjoyed working - but there is also a financial and economic side to it. There is a huge amount of trust on both sides and I am very happy having joined."
The 41-year-old feels part of the reason for the lack of success is that the team are based in Brackley, whilst Mercedes is based in Stuttgart.
"You cannot run a Formula 1 operation in the UK out of Germany," Wolff added.
"It is not only a difference in mentality - there is definitely a difference (laughs) - but it is also about physically being there. Running a company from a distance never really works, so the question is either you run it full time or you don't.
"And if you don't, then you rely on management. In the past I have done that, but it was not the role Mercedes had envisioned for me.
"It was understood that part of the deal was that I'm based in the UK and that is what I am doing. In reality, most of the time I will be travelling with Formula 1 and the DTM."
The Austrian is not predicting instant success in F1, however, stating that a good season would be: "If the team finishes in the top four and is a regular frontrunner and we win the DTM."