Sebastian Vettel has played down his slump during the Australian Grand Prix
World Champion nevertheless hopes to "treat the tyres a little bit better" this weekend
By Mike Wise at Sepang
Last Updated: 21/03/13 1:43pm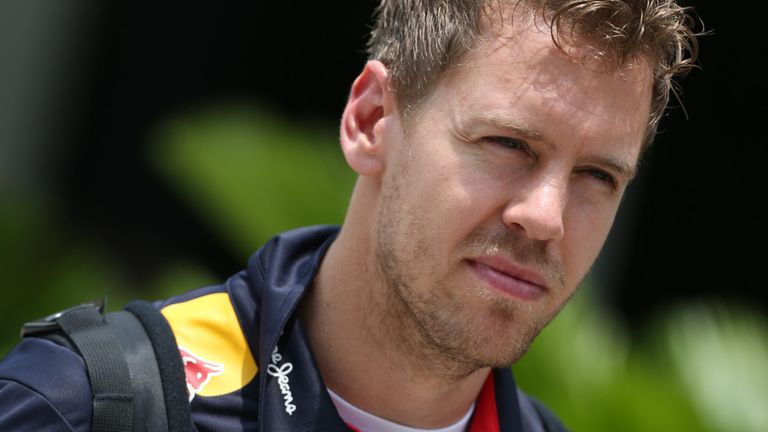 After taking a commanding pole position in Albert Park, the defending World Champion was considered by many to be a shoe-in for the race itself. That's now how it transpired, however, with Vettel slumping to third place behind Kimi Raikkonen and Fernando Alonso after battling tyre degradation.
Speaking at the Malaysian Grand Prix on Thursday, Vettel said: "We still managed to get a very good result. I said on Sunday that we probably didn't have enough pace in the race, and there is a direct link to tyre degradation etcetera to beat two cars in front of us.
"Surely we'll try for this week. Tomorrow we'll see how good it is or how bad it is...to treat the tyres a little bit better and go a little bit further."
His particular problem in Melbourne was one of tyre graining, which drivers also complained about during pre-season testing. However, it's anticipated the more usual thermal degradation will be the limiting factor in the Malaysian heat.
Vettel said that he and Red Bull would learn from the disappointment but pointed out that, on a very different type of track with higher temperatures expected and different tyre compounds nominated - Pirelli have brought the medium and hard rubber - a different set-up will be required anyway.
"Testing was quite cold and Australia was cooler than we expected, so we need to see whether it's changing for here. But this has always been an aggressive track so I don't expect a miracle here; I think we'll still suffer high degradation," he added.
"We're looking into a couple of (set-up) things but nothing has changed to previous years. We did that as well in other years; it's not that clear for people on the outside but you try that all the time.
"Obviously, you have a certain base set-up, which we use most of the time. And then you try and be a little more specific for every race track. Melbourne is different to here: that's more like a street circuit; this is more like a race track.
"It's a different flow in the track, with more high-speed corners and more load in general on the tyres as well so you have to adapt a little bit.
"There's a lot of things we still have to learn...then again it's only been a couple of days, so it's not a drama."