Lewis Hamilton denies requesting Bernie Ecclestone's help for a move to Red Bull
Lewis feeling 'nervous' after F1 supremo's remarks
By Pete Gill
Last Updated: 26/03/13 4:16pm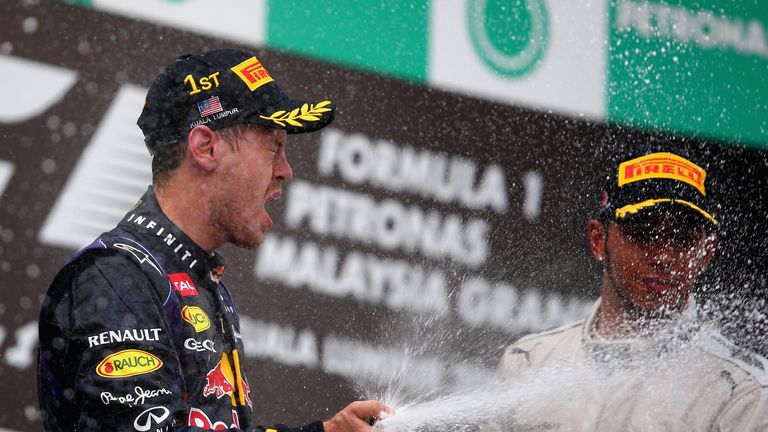 In a highly-incendiary report published on the morning of Sunday's Malaysian GP, not only was it claimed Hamilton asked Ecclestone to 'broker a move for him to join Red Bull alongside Sebastian Vettel', but also that 'advanced discussions took place at the British Grand Prix last summer - and collapsed, according to Ecclestone, only because of the decency of Red Bull's billionaire owner Dietrich Mateschitz' who opted to retain Mark Webber.
Hamilton, however, has insisted that wasn't the case.
"I'm not quite sure why Bernie keeps making comments about me. It makes me a little bit nervous because we have quite a good relationship," the 2008 World Champion, who ultimately signed a three-year deal with Mercedes after declining to sign a new contract with McLaren, told The Daily Mail.
"I'm quite open with him with a lot of stuff, it is just through respect. I don't really know what to say. I think he said something about Red Bull. I said to my management team to speak to all the teams and see what the best options were. There was no team I was particularly pushing for.
"At the end of the day, I chose to be here and I'm happy here. It's the best decision I ever made."