Stefano Domenicali 'positive' of finding better balance to F1 testing schedule
Ferrari chief hopes fellow teams soon agree to loosen regulations
By James Galloway
Last Updated: 04/04/13 6:25pm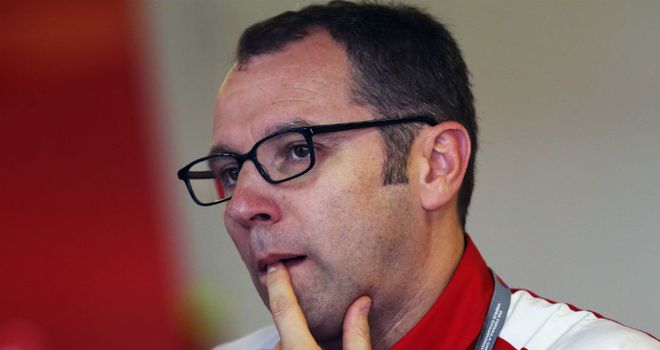 The sport's most historic team have been arch critics of the heavily restricted nature of testing over recent years and have regularly lamented the fact that they are now unable to use their own in-house test facility at Fiorano.
In-season testing was first banned for cost-cutting reasons in 2009 and although one was allowed last year ahead of the European season at Ferrari-owned Mugello, that four-day session was dropped completely for 2013 to leave just 12 days of winter track time prior to the first race.
But having campaigned for a less restrictive programme, Domenicali has hinted he can see some light at the end of the tunnel.
"The testing situation is ridiculous," the Ferrari Team Principal told F1 Racing magazine.
"At the end of the day it is ridiculous - I use this word again - that we are not able to use this track [Fiorano].
"I use the example to my chairman [Luca di Montezemolo]: it's like going to play a football match after just watching the simulation on the computer. We were too far a couple of years ago and we are now too far on the other hand.
"So now, with the other teams, we try to convince them that we need to find another balance. And I am positive we can find a solution."
Although some teams have suggested they would like an early chance to track test next season's all-new turbocharged V6 engines, as yet no provision has been made for any changes to the current 12-day winter schedule for 2014.
Ferrari Team Manager Massimo Rivola reckons the onset of the new engine formula may help tip the debate in the Scuderia's favour.
"When the others see how much work there is to do for the 2014 regulations, I think they will also be happy to have more time on the track," he suggested.