Sebastian Vettel laughs off snap of Mark Webber and Fernando Alonso having dinner
Fernando tweeted picture captioned 'Dinner with friends in Dubai...'
Last Updated: 19/04/13 9:53am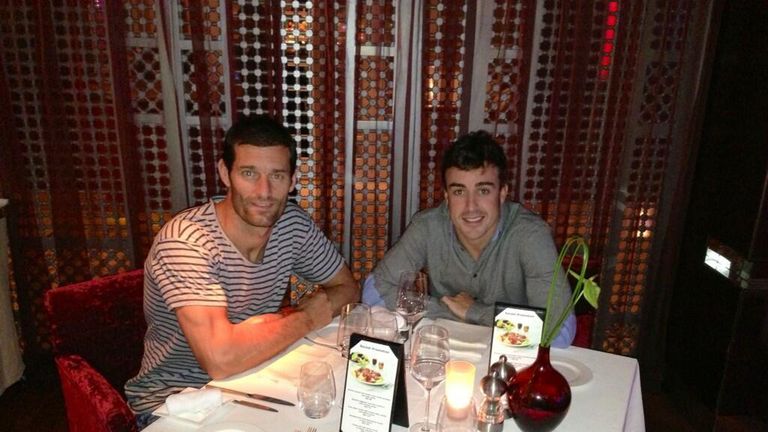 The picture, published on Alonso's Twitter account, has thrust the battle between the two 'warring' Red Bull drivers back into the public spotlight. Its publication has even prompted suggestions that it may have been a ruse by Alonso to unsettle his World Champion rival.
But with Alonso known to be a close friend of Webber, the reigning World Champion dismissed the inevitable questions about the Dubai dinner date with the insouciance which, until last Thursday's remarkable press conference in Malaysia, had become his trademark.
"We all need dinner at some point," grinned Vettel, "and it's quite boring to always have it on your own."
Vettel currently leads the Drivers' Championship with Alonso in third place, nine points behind.