F1 team bosses doubtful rookie driver tyre proposals would hit the mark
Domenicali and Boullier say extra tyres should be extended to all
By James Galloway
Last Updated: 19/04/13 5:03pm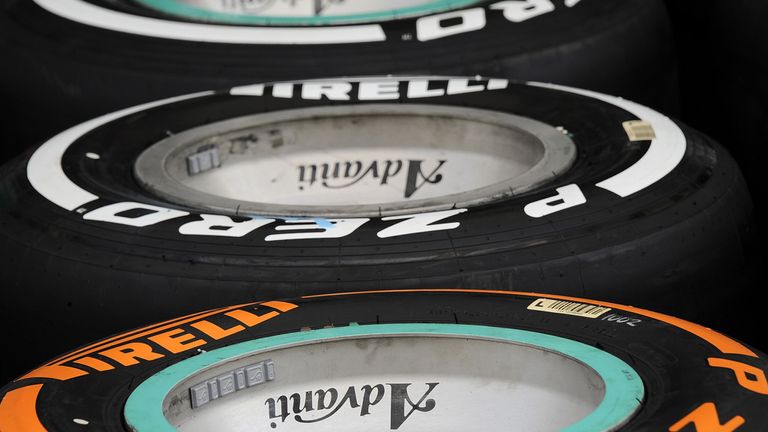 After Bernie Ecclestone revealed to Sky Sports F1's Martin Brundle on the grid at last week's Chinese GP that the teams would have access to an additional set of tyres on Fridays from next months' Spanish GP, it later emerged that the proposed regulation centered around the use of rookie drivers only.
The opening 30 minutes of first practice sessions are notoriously quiet affairs in F1, and with the amount of track action seen on Fridays and Saturdays under the spotlight more than ever so far in 2013, the proposal is designed to improve the show for spectators at the circuit as well as offering F1 rookies invaluable track time.
However, none of the four team principals who appeared in Friday's official Press Conference in Bahrain committed to running a rookie driver in P1 even if the rule is implemented.
Sauber chief Monisha Kaltenborn, while acknowledging the merits of the idea, suggested the regulation would have to be mandatory if it was to prove successful.
"I think it's a good idea because first of all it gives you good reason to really get in these [rookie] drivers and it should also be done in such a way that it should be not just an option, maybe as a regulatory thing coming in, but really you have to do this," she said.
"Otherwise not many teams will really make use of this kind of an option. We see it with ourselves; if you have already already a rookie driver which is one of your regular race drivers, do you really want to take away time from them to get another one?
"So if it just comes in as an option we really would have to think about it, do we make use of it or not? But on the other hand, it's extremely important and we've seen with such drivers, if they have more opportunity they're simply better prepared. So it will be a difficult call for us if it's just an option. I'd prefer if it would go down in the rules that you have to do this."
Indeed, Ferrari's Stefano Domenicali, while agreeing with the need for an additional set of tyres, insisted they should be made available to the exisiting 22-man grid.
Asked about the proposal, the Italian replied: "Yes [I'd like to see], an extra set to be used on Friday in the morning, not only for rookies but for everyone.
"It would be difficult to explain to the people that are in the grandstands that Mr X has an extra set of tyres to run and Alonso, Hamilton or whoever it is, is not running because that extra set of tyres is just for the rookies.
"So if we have to do something I believe this is a good idea to be honest, we should so it for everyone in order to increase the number running on Friday morning."
His McLaren counterpart McLaren Whitmarsh concurred, suggesting a rookie-only rule could actually prove counterproductive.
"It was originally discussed that there should be an extra set of tyres for the rookie drivers, but I think that's quite difficult," he declared. "And at the end of the day if it's the people we're thinking about in the grandstands, they come to see Alonso, Hamiton, Raikkonen, Button.
"That's who they want to see, so I think if we all put out rookie drivers they've not heard of I think they feel cheated in some way."
Lotus Team Principal Eric Boullier added: "An extra set of tyres, yes, we just need to make sure we could maybe run it for everybody and not only for rookie drivers."