FIA set to re-open talks over introduction of a penalty points system in F1
Drivers and teams keen to see the end of fines after fee hikes
Last Updated: 03/05/13 5:43pm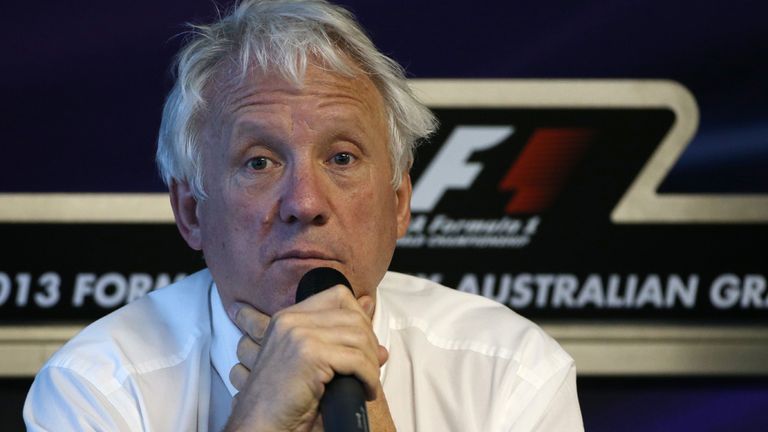 The Times reports that FIA Race Director Charlie Whiting will meet with the grid's teams and representatives of the Grand Prix Drivers' Association to again discuss the prospect of introducing a totting-up procedure whereby the governing body would put points on a driver's superlicence for on-track misdemeanours, with an automatic race ban triggered once they reach a certain limit.
Driving infringements are most commonly currently punished by grid penalties, reprimands and fines but drivers and teams are thought to be keen to see an end to the latter practice in particularly owing to the recent hikes in superlicence and F1 entry fees, something a penalty system would likely achieve.
However, one challenge of such a system would be to ensure the punishment fits the relevant crime - an aspect of any change Whiting is conscious of.
"We need to make sure a driver deserves any ban. We will be monitoring offences and running a system in the background to see how it would all work if put into practice," he was quoted as saying.
Moves to introduce a more streamlined punishment system have been mooted since last season when concerns were expressed over the driving standards being displayed among the latest generation of drivers entering F1.
Lotus's Romain Grosjean became the first driver to be banned for an event for 18 years after he caused a massive first corner pile-up at Spa, while Williams' Pastor Maldonado picked up numerous penalties during the course of the season.
An initial form of totting-up procedure was introduced during 2011 to cover reprimands, with Article 18.2 of the Sporting Regulations stating that "any driver who receives three reprimands in the same Championship season will, upon the imposition of the third, be given a ten grid place penalty at that Event. If the third reprimand is imposed following an Incident during a race the ten grid place penalty will be applied at the driver's next Event".