McLaren unable to run new wing in Spain after running out of time for scrutineering
Team Principal admits progress so far has been "disappointing"
By Mike Wise
Last Updated: 12/05/13 4:12pm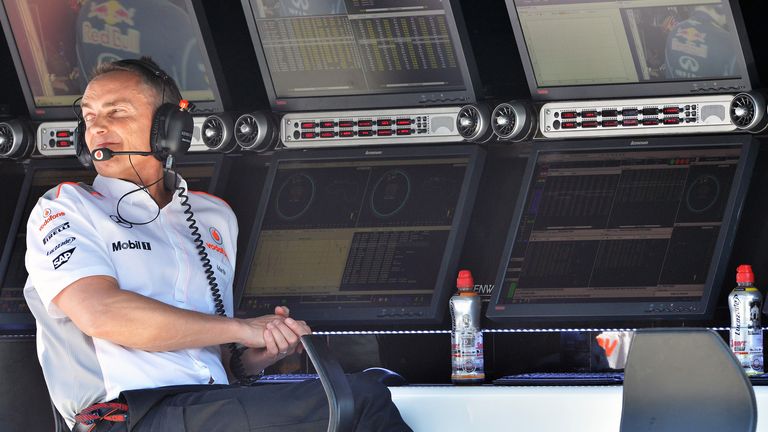 Having struggled so far this season, McLaren had hoped to start making definite gains as F1 returns to Europe but that hasn't been the case so far at the Circuit de Catalunya with Jenson Button and Sergio Perez mired in the midfield.
Yet McLaren's failure to make progress is not for a lack of trying. They had new front wings for the MP4-28 flown out from the UK overnight and have also transported parts by road.
But, alas, once again McLaren haven't been quite quick enough with team boss Martin Whitmarsh revealing "not everything we wanted" could go on the cars because there wasn't sufficient time for the front wings to pass scrutineering.
"We had a lot of parts on the car on Friday and frankly it was a disappointing day. Clearly we couldn't get the data we wanted because of the weather - the sensors would be filled with water," he said.
"It was a difficult afternoon with a fairly new car. We didn't get the best out of it and we were also disappointed in what we sense was the underlying performance improvement.
"Today, although we have some new front wings here, without being able to check on their legality at the FIA facility at the end, which we were unable to do this morning, it's too big a risk to run them."