Felipe Massa admits Ferrari's qualifying weakness ahead of Monaco Grand Prix
Lack of single-lap pace a particular concern ahead of this week's event
By Pete Gill
Last Updated: 21/05/13 12:04pm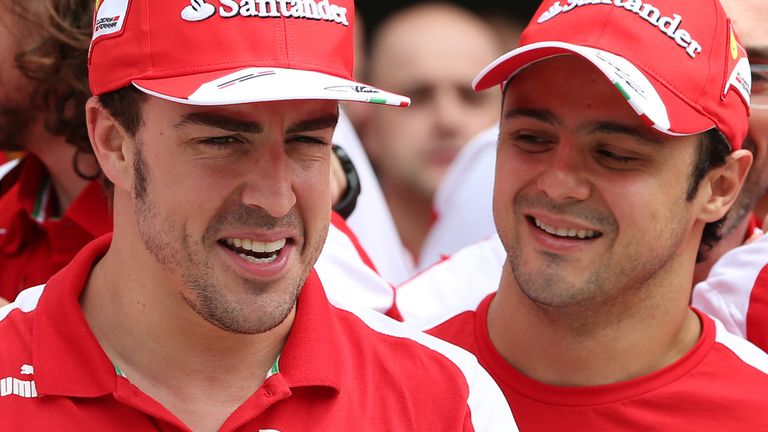 Although the Scuderia have started the new season in fine fettle, with Fernando Alonso winning two of the opening five races and the F138 widely considered to be a match for Red Bull's RB9 and Lotus' E21, Saturday afternoons have proved to be somewhat problematic for the Scuderia.
To date, Massa's second-place grid position for the Malaysian GP remains their best qualifying result and, although the F138's race pace has consistently disguised its single-lap shortcomings, Alonso, mindful of how difficult overtaking can be around the mean streets of Monte Carlo, has already proclaimed Mercedes favourites to win this week on account of their superior qualifying speed.
"Grid position is much more important than at any other track and so we hope we can do well right from Saturday," Massa admitted during a publicity event in Warsaw over the weekend. "We are well aware of this and working towards that goal.
"We have seen an all-round improvement this year, from the car to the way the team works and we have shown we are competitive, but clearly we can still improve, especially in qualifying."
Nonetheless, despite the worries about Ferrari's Saturday form and the penalties that may be applied this weekend, the Brazilian is full of anticipation for the event still considered to be the first among equals on the F1 calendar.
"I like the Monaco track a lot, partly because it's my second home race, given I live there. You are always on the limit, very close to the barriers, with no room for error," he commented.
"My aim is very simple, to always be in the fight for a podium finish. The tyres? We must try our best with what we are given, that's it."
Ferrari's qualifying results this season
Australia: Massa 4th; Alonso 5th.
Malaysia: Massa 2nd; Alonso 3rd.
China: Alonso 3rd; Massa 5th.
Bahrain: Alonso 3rd; Massa 4th.
Spain: Alonso 5th; Massa 9th (three-place grid penalty applied).