Esteban Gutierrez seeks qualifying progress after improved display in Barcelona
Mexican driver yet to out-qualify his Sauber team-mate
By James Galloway in Monaco and Pete Gill
Last Updated: 23/05/13 11:59am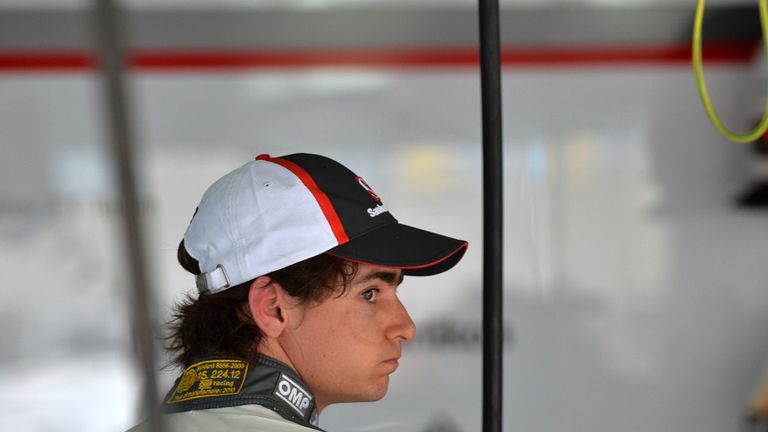 Gutierrez's maiden season in the sport has, it's fair to say, been a difficult affair so far. Yet to score a point, the 21-year-old has been out-qualified by team-mate Nico Hulkenberg in every event.
Despite setting the fastest lap in the Spanish Grand Prix - a race he actually led at one stage - Gutierrez is the first to admit he has been embarking on a steep learning curve during his rookie campaign.
"It was quite surprising to have this detail [the fastest lap and lead of the race] in just my fifth race as a Formula 1 driver, but, at the same time, as a driver it's been important to understand what are the limits of the tyres and to be consistent during this window. Then you have to take advantage of all this - and this is what we did in Barcelona," the Sauber driver reflected.
"The most important thing [here] is to keep the same rhythm. It is my first time in Monaco as a Formula 1 driver and I'll need to take things very progressively and then try to get the most out of our potential."
But while Gutierrez is set for his F1 debut at Monaco this weekend, he is already familiar with the track from his career in GP2.
"The most important thing is to feel confident with the car and the situation, but it is a track I enjoy," he said. "It will be quite an adventure now that I have DRS and KERS and it will be a little more challenging. At the same time, it will be more interesting too. I will just try to get the most out of everything."
Qualifying has been a particular challenge for Gutierrez so far this season, with the Mexican yet to enjoy the upper hand over his more experienced team-mate on a Saturday.
"Of course it is a challenge to put a perfect lap together. I think it is a matter of confidence, which is something which will come in time, but it's an area I can improve and where I want to improve and in the next few races I will work on that to close the gap," he said.
Easier said than done, however, especially when the close confines of the Monaco lay-out offer no margin for error.
"It's important to have a clean weekend and not to over-push the limits," acknowledged Gutierrez. "[In Barcelona,] Nico put in a very good lap, I have to say, and from my side it's a matter of finding a little bit more and more and more on each run. I felt better throughout the weekend generally and on average the gap was closer than in previous races."
The 2013 Monaco Grand Prix this weekend is live only on Sky Sports F1. Don't miss out, upgrade or subscribe to Sky Sports today