Christian Horner believes qualifying will be key if Red Bull are to win in Monaco
Team Principal believes they can find more single-lap pace
By William Esler
Last Updated: 25/05/13 3:33pm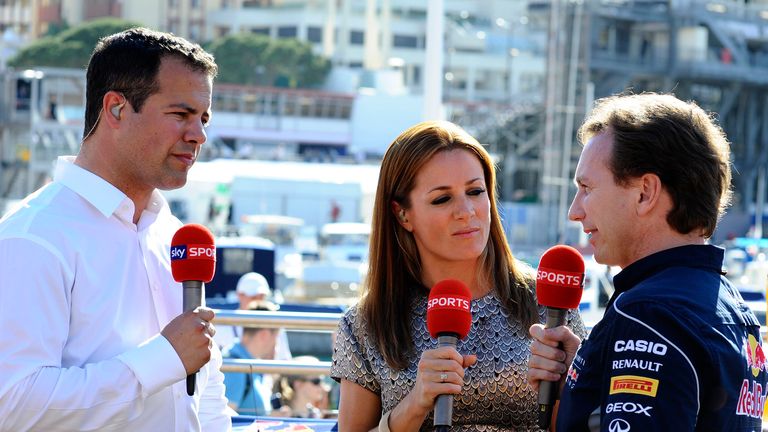 The World Champions have won the last three races in Monte Carlo, but with overtaking at a premium on the street circuit, a good grid slot is key to setting up any victory.
Sebastian Vettel has already expressed his concerns about Red Bull's lack of single-lap pace, but Horner is sure there is more to come from the RB9.
"I think so," he replied when asked by Sky Sports F1's Ted Kravitz if they could find more one-lap pace.
"It is a case of finding that trade-off between single lap pace and not ruining the tyres in the race because if you push for that single lap performance you do suffer - you cannot have your cake and eat it. It is finding that trade, but that trade might be slightly different here as the premium is on qualifying.
"We had a little issue in practice with the KERS on Sebastian's car but that is easily rectified but it is going to be a very close and important qualifying session here."
Despite their recent record at the track, Horner played down the Milton Keynes-based team's chances of a fourth consecutive victory in Monte Carlo and thinks Mercedes will be tough to beat.
"I am not even thinking about at the moment," he added.
"To achieve three in-a-row is something quite remarkable, to achieve four... We are going to give it our best shot, but we will see. It is points we are really after at the end of the day.
"The last three years were not easy - theoretically both Mercedes' should have been on the front row last year if they had not had a penalty and the other got his lap together. So it is going to be tough - those guys look very quick again this year.
"The one thing you cannot do at this track is overtake unless there is a significant difference in pace between the cars so qualifying is going to be crucial. With the grid being that much closer, it is going to be very, very tight this year."
The 2013 Monaco Grand Prix this weekend is live only on Sky Sports F1. Don't miss out, upgrade or subscribe to Sky Sports today or purchase a 24-hour day pass from Now TV