Monaco GP result is upheld but race stewards will prepare a report for the FIA
'Tyre controversy' set to continue with stewards compiling a report
By Mike Wise
Last Updated: 27/05/13 9:32am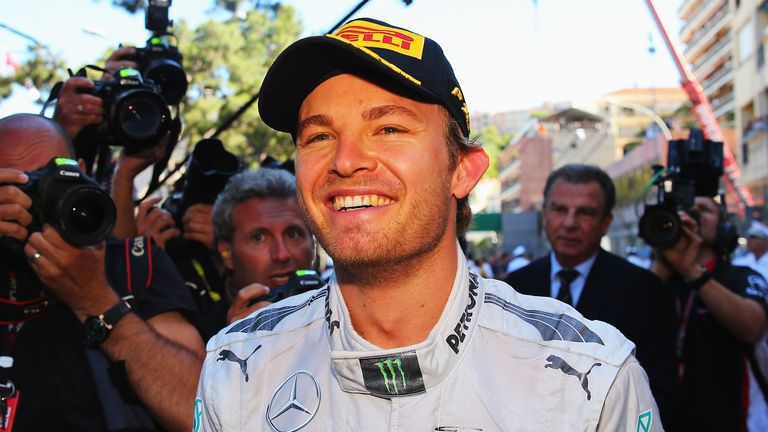 Rosberg dominated the showpiece event in the Principality but his triumph was clouded by Red Bull and Ferrari launching a pre-race protest after learning that Mercedes had conducted a three-day test of Pirelli's tyres after the Spanish GP.
Both Pirelli and Mercedes have insisted they believe the test, held in Barcelona between May 15-17, was legal and permitted by the sport's governing body. However, Red Bull and Ferrari and Ferrari believe it contravened the F1Sporting Regulations which forbids in-season testing
Both Red Bull Team Principal Christian Horner and Ferrari counterpart Stefano Domenicali said the protest was launched because they want clarification - specifically concerning the use of Mercedes' 2013 car.
As such, the race result never appeared in doubt and was eventually made official over three hours after Rosberg had taken the chequered flag.
However, the Barcelona 'tyre test' could yet have further repercussions after it was also announced that F1's governing body could refer the matter to its International Tribunal.
Speaking to Sky Sports F1's Ted Kravitz after seeing the stewards, Mercedes Team Principal Ross Brawn insisted that his team hadn't committed any wrongdoing.
"We did it at the request of Pirelli. There was a serious issue with the tyres which we've all experienced and that needed fixing as soon as possible."
Speaking prior to the race, Pirelli's Paul Hembery said that teams other than Mercedes had turned down the chance to test.
"As per our FIA contract, we can ask teams to do 1,000 kilometres of tyre testing. It's something that's common in all FIA contract including the World Rally Championship," he said.
"We asked the teams if they were interested. Some said yes, some said no."
Hembery also said that Mercedes would not have gained an advantage "because they don't know what they're testing".
He added: "Nothing's relevant for this year, it's all future stuff."
However, Horner, who led the protests on behalf of his Red Bull outfit, told Sky Sports News: "We feel it's not in line with the rules, so that's why we've protested before the race here. We just want clarity.
"I think it's important to be brought to a head. I don't think we're the only team that feels that way. I don't think it's Pirelli's fault. Pirelli need to sort their situation out; the problem is the manner in which this has been dealt with has not been right."
The Stewards' statement in full
'The Stewards of the Monaco Grand Prix received protests from Infinity Red Bull Racing and Scuderia
Ferrari concerning an alleged breach of Article 22.4 h) (Track and Wind Tunnel Testing) of the FIA Formula One Sporting regulations by Mercedes AMG Petronas F1 Team.
'The stewards summoned representatives of the protesting teams, Mercedes AMG Petronas F1 Team and Pirelli.
'After hearing and collecting information the Stewards will write a report to the FIA who may bring the matter before the International Tribunal.'