Force India's Adrian Sutil seeking FIA clarification over blue flag rules
German says not clear how soon drivers have to let cars through
By James Galloway and Mike Wise
Last Updated: 12/06/13 12:12pm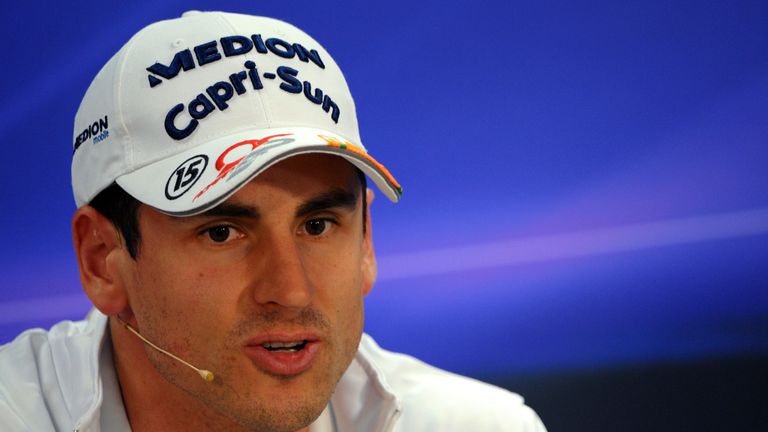 The Force India driver cut an angry figure after Sunday's Canadian GP after he was given a drive-through penalty by race stewards for ignoring blue flags and holding up the then second-placed Mercedes of Lewis Hamilton for ten corners.
Sutil was judged to have broken Article 20.6 of the Sporting Regulations, which states that "as soon as a car is caught by another car which is about to lap it during the race the driver must allow the faster driver past at the first available opportunity", but the German nonetheless felt his penalty was out of step with other similar incidents.
"I just want a real clear clarification of what do you do when you are in front and someone is lapping you, how many corners have you got time to let them by," he said.
"We don't know and [FIA Race Director] Charlie [Whiting] says normally we have to find a way through if we are behind lapped cars so that's what I did and that was my thinking.
"So I just had no clear instruction and it is really disappointing that they are not consistent in their decisions."
Asked if it was a matter he would bring up for discussion at the British GP, Sutil replied: "Yes, I will raise that in Silverstone and maybe also just talk to Charlie Whiting by myself.
"I just like clear rules. We have a thousand different rules here but these kinds of things there is no clear clarification. When they see it on TV they give a penalty, if they don't see it they don't give a penalty."
Although physical blue flags are waved by trackside marshals to indicate a car about to be lapped needs to move out of the way, Sutil explained that it was the blue LED lights on the in-car display that drivers pay closest attention too, but it was not clear how long they had to react to the signal.
"We don't look on the blue flags, we have blue lights in the car and sometimes they are on two laps or so when the guy's behind you and they are not catching you up so quickly," the German added.
"They put blue lights on within three seconds I believe and then it's up to you when you let them by. But it's hard and difficult if there's no rule which says you have to move away immediately or you can decide whenever you want to do it. Sooner or later there will be a penalty and somebody will not be happy about that."