Jenson Button admits 'no one knows' if McLaren will win a race before 2013 is out
McLaren's 64-race points-finishing run ended at Canadian GP
Last Updated: 11/06/13 2:12pm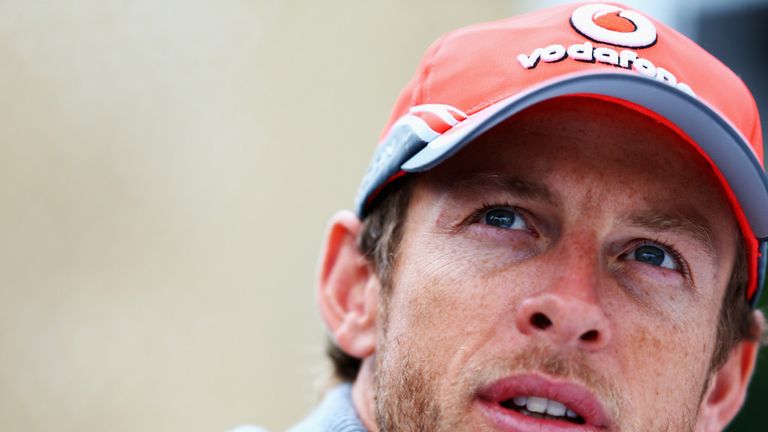 The eight-times Constructors' Champions' disappointing season hit a new low at the Canadian GP as they failed to extend their long proud record of consecutive points finishes, despite both their cars making the chequered flag, with team boss Martin Whitmarsh acknowledging mistakes in both their execution of qualifying and the race.
McLaren's non-score, their first for 65 races, has left them a massive 164 points adrift of Red Bull in the constructors' standings, effectively ending their title challenge after just seven of the season's 19 races.
Despite the ongoing disappointment, Whitmarsh has continued to insist that McLaren will strive to work through their problems with the current car in a bid to get themselves back in a position to win races later in the campaign - something they have done in every year since 2006.
But after being lapped by the leading runners en-route to his 12th-place finish on Sunday, Button - who has won at least two grands prix in each of his previous three seasons at Woking - admitted prospects of at least one victory in the final 12 grands prix were now looking uncertain.
"No one knows the answer to that," he was quoted as saying by the Guardian. "It's pointless for me to try and answer.
"I don't know if we're going to win a race this year."
Button's own deficit in the Drivers' Championship to Sebastian Vettel is already more than the equivalent of four race victories and the 2009 title winner has unsurprisingly conceded that his hopes of a second championship will also now have to wait until next year.
However, while he admitted to Sky Sports F1 on Sunday that McLaren had a "massive" gap to close to be back at the front, he has reiterated his faith in the resources at the Woking outfit to ultimately turn things around.
"I'm still in a great team, probably the best team to find your way out of a situation like this. It will happen. It just takes time," the 33-year-old added.
"We have a lot of talented people in this team, people who will find answers, and find a way back to the front. And it will be so much sweeter when it happens."