Christian Horner says Mercedes are title contenders after Nico Rosberg's British GP win
But Red Bull boss reckons that they're improving too
By Mike Wise
Last Updated: 02/07/13 10:32am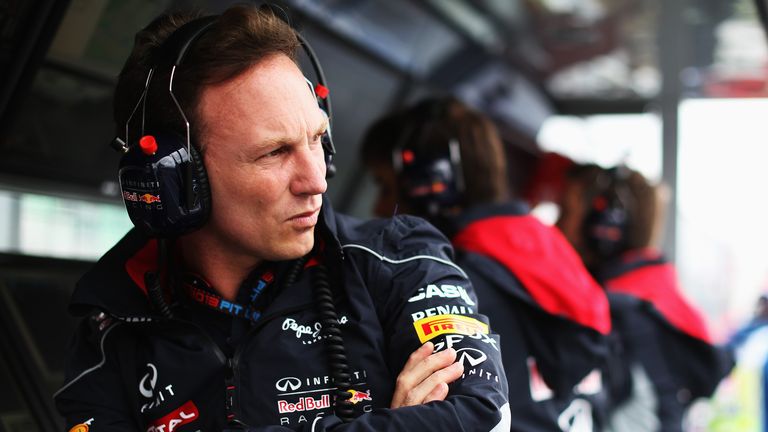 Rosberg claimed his second win in three races at Silverstone on Sunday, albeit after World Champion Sebastian Vettel retired from the lead with 11 laps to go.
Starting from pole, Rosberg's team-mate Lewis Hamilton led the first seven laps but his race was scuppered when he became the first of six drivers to suffer a tyre failure.
Nevertheless, Hamilton recovered from the setback to finish fourth and score points that have helped move Mercedes past Ferrari and into second in the constructors' standings.
Although Mercedes' W04 has claimed the most pole positions so far this season it has also tended to struggle with tyre wear more than rivals in races.
"They're a good team, they've got a quick car, they've got good drivers," Horner said. "They're for sure going to be a contender between now and the end of the year, as are Ferrari, as are Lotus.
"There's no reason at all, but there's still a long, long way to go in this Championship."
Horner described Vettel's retirement, caused by a gearbox failure, as "painful".
"He'd got himself into a great position, he was within 11 laps of winning the British Grand Prix," he continued.
"He was controlling the gap, he'd done everything right and it was a great shame for him to retire from the race.
"It's fairly rare to have mechanical failures in the transmission and unfortunately it had to strike today. But we take comfort from the fact he was commanding the grand prix until that stage."
Yet Horner reckoned that Red Bull too have made a step forward - relative, that is, to their poor showing at the Spanish Grand Prix in May.
Like Silverstone, the Circuit de Catalunya is more of a 'front-limited' track. Although they were no match for Ferrari in Barcelona, the World Champions turned the tables at the weekend, with Mark Webber finishing a fighting second ahead of Barcelona winner Fernando Alonso.
"I think that we've learnt a bit and we've probably run a better set-up here this week. We certainly looked competitive on the long runs," Horner explained.
"We'll take encouragement from that because certainly in Barcelona we were nowhere near Ferrari's pace. But today we had them covered and we're on the same pace as Mercedes by the looks of things."