Lewis Hamilton 'satisfied' by Pirelli's tyre changes but concerns still linger
Mercedes driver insists Red Bull are still favourites in Germany
By Pete Gill
Last Updated: 04/07/13 12:06am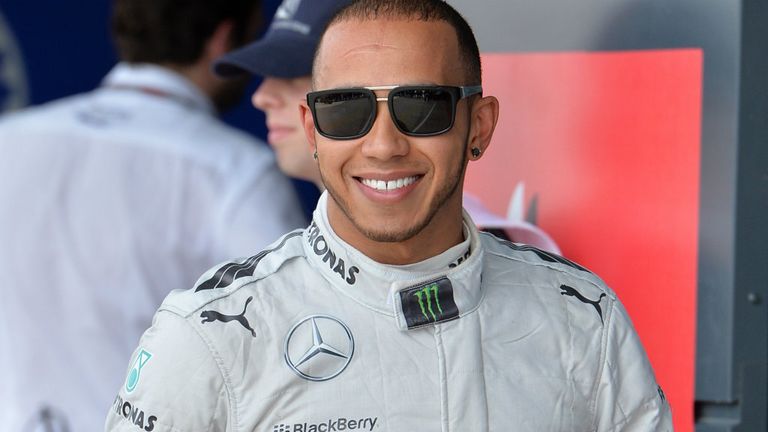 Hamilton was the highest-profile casualty of the spate of tyre blowouts which disfigured last Sunday's British GP when the Mercedes driver was forced to surrender the lead of the race after his left-rear tyre exploded without warning. Afterwards, he described the incidents as "just unacceptable" as the F1 paddock united in demanding urgent action.
Pirelli announced on Tuesday that, in a bid to make their rubber 'easier to manage', they will reintroduce Kevlar belts to their compounds at the Nurburgring with further changes - in the form of a brand-new range of tyres - to be debuted for the Hungarian GP at the end of the month.
"I'm satisfied, but when we get there we'll have a better idea of how it is for us and everyone's in the same boat," Hamilton told reporters on a Mercedes conference call on Wednesday. "I'm glad that action has been taken.
"I think it's still a concern and it's still something that we need to see how it goes really. We'll see how the weekend goes and I'm sure that they are taking the right steps to make it safer."
This week's tyres were previously trialled during Friday Practice at last month's Canadian GP only for persistent and heavy rain to limit the teams' running. However, it is expected that the tyres' characteristics will suit Hamilton's W04 by alleviating its tendency to overheat the rear tyres.
According to Sky F1 columnist Mark Hughes, the introduction of Kevlar-belted tyres will 'have the side effect of reducing rear temperatures by around 10-deg C. This will be of enormous help to Mercedes, giving it a much better chance of maintaining its dazzling qualifying form into the races - possibly to such an extent that we may see one or both of the Mercedes drivers coming back at Vettel in the championship.'
However, Hamilton isn't convinced that the new tyre deployment will swing a critical advantage in Mercedes' favour as they seek to chase down the Red Bulls.
"I don't think we are favourites," he told Reuters. "I think Red Bull are still the favourites. They are leading the championship but we are improving and getting closer to them."
Hamilton has yet to win for his new employers, but currently resides in fourth place in the standings, 43 points behind leader Sebastian Vettel, while Mercedes themselves are second in the Constructors' Championship courtesy of Hamilton's fightback to fourth and Nico Rosberg's win at Silverstone.