The FIA will impose harsh penalty should wheels come off in a pit lane
The FIA will impose 10-place grid penalties should a Formula One team release a car from a pit stop with a loose wheel.
Last Updated: 25/07/13 7:50pm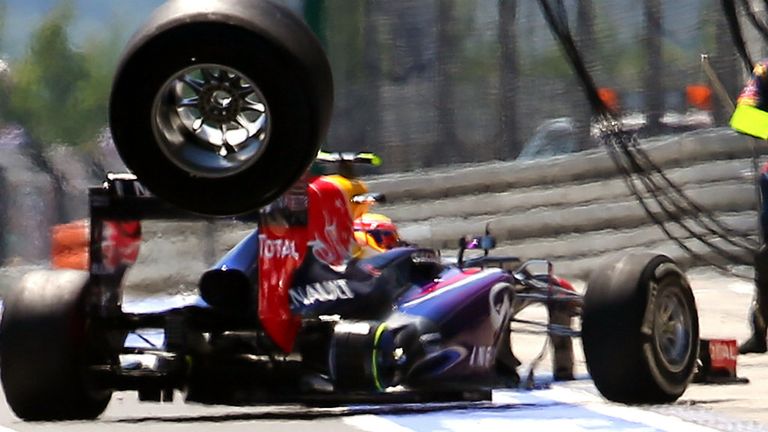 Although the body has still to officially confirm the decision, it is understood team managers have already been informed of the punishment.
The decision has been made in light of the events that transpired at the Nurburgring nearly three weeks ago when a wheel worked loose off Mark Webber's Red Bull during the German Grand Prix, striking and injuring a cameraman from official broadcaster FOM.
And the regulation comes into force from this weekend at the Hungarian Grand Prix, with any penalty to be applied for the subsequent event.
A suggestion to regulate pit-stop times, as teams average between two to three seconds these days, was unanimously rejected in a meeting at the Hungaroring.
In a further change, the total ban on television crews allowed into the pit lane for practice only - and which initially came into force after the Webber incident - has eased.