FIA and F1 Group agree process for long-awaited Concorde Agreement to be implemented
F1 has operated without tripartite agreement since end of 2012
Last Updated: 28/07/13 11:24pm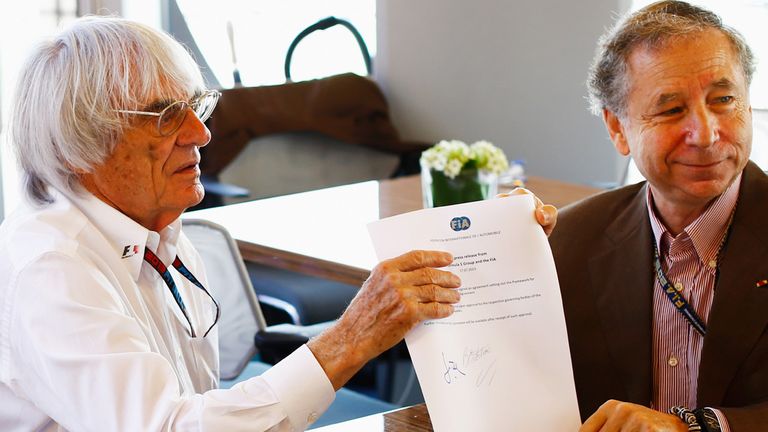 The tripartite document between the governing body, commercial rights holder and the teams which binds the sport together expired at the end of last season, and despite assurances for over a year that a new agreement was imminent, a resolution has since proved elusive.
However, on Saturday morning at the Hungarian GP the FIA released a statement, which although highly ambiguous in regards to what exactly had been agreed, stated that together with the F1 Group they had set out the path for the new Concorde Agreement's implementation with the process to be completed in "the coming weeks".
"The Formula 1 Group and the FIA have signed an agreement setting out the framework for implementation of the 2013 Concorde Agreement," the FIA statement read.
"This agreement will come into force upon approval by the respective governing bodies of the signatory parties in the coming weeks.
"Further information on this agreement will be available after receipt of such approval."
Although F1 chief Bernie Ecclestone had long agreed commercial deals for 2013 and beyond with all but Marussia among the grid's teams, agreeing a deal with the FIA had been thought to be proving more problematic with the governing body believed to be pushing for more favourable financial terms.
However, Saturday's announcement confirming an effective Memorandum of Understanding would appear to suggest any remaining differences have now been ironed out.