Daniel Ricciardo optimistic for 2013 future with Toro Rosso
Australian driver thinks more points finishes will secure future
Last Updated: 27/09/12 4:45pm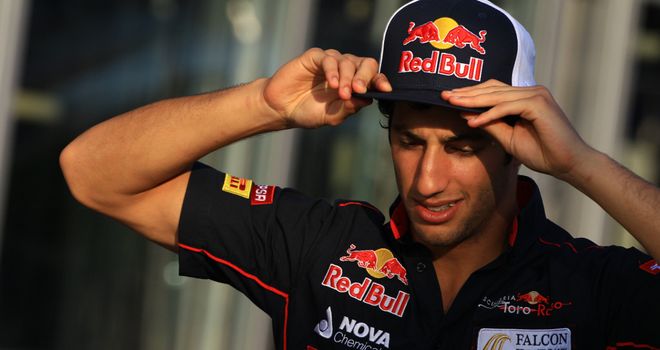 The Australian youngster, in his first full season of F1, has endured a challenging season with the Red Bull junior outfit given the team have generally been cut adrift at the bottom of the midfield pack.
But after a ten-race absence, Ricciardo finally returned to the points with a ninth place finish at Spa earlier this month, a result he then repeated in Singapore last weekend.
Asked in an interview with Australia's The Age newspaper if the points had been productive for his future at Toro Rosso, the 23-year-old replied: "It doesn't hurt. Every time I get points it's good and particularly with this team. It hasn't been easy to crack the top 10 at the best of times, so every point helps - and to get two is a mini-podium, in a way."
Although there was an expectation at the start of the season that either Ricciardo or team-mate Jean-Eric Vergne could make the step up to replace Mark Webber at Red Bull's senior team for next season, the likelihood was always that they would be given at least two seasons at the junior outfit to learn the F1 ropes.
Ricciardo is confident he is going in the right direction to stay in F1 for another year, particularly as he feels there is still plenty more to come from him.
"Put it this way, if I can keep a few more of these results coming, I think so," he said. "It's definitely on the right path to secure a seat. It isn't a podium, but realistically, it's good.
"I still want to keep improving. I wasn't particularly happy with qualifying, to be honest. I still want to get that perfect, perfect weekend, but this was definitely one of the ones that came close."