Mercedes play down concerns over sound of new generation 2014 turbo engines
German engine maker insists V6s will 'still be loud'
Last Updated: 14/01/13 9:04am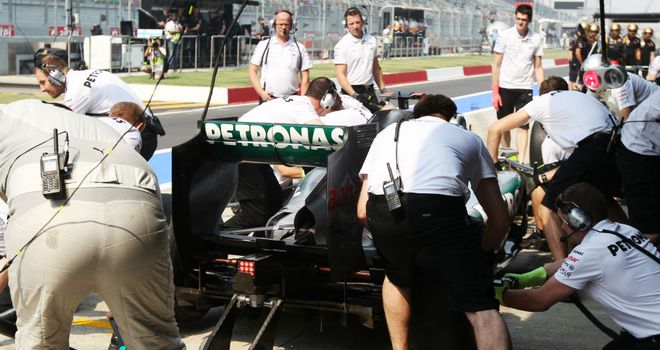 The forthcoming 2013 campaign represents the final one for the 2.4-litre V8-engine format which has been in place since 2006, with the units to be replaced by under-development turbo-charged 1.6-litre V6s which are designed to be more environmentally friendly.
Concerns had been raised over how the new generation of engines - which will be known as 'power units' - would sound, and whether as a consequence they would dilute the appeal of F1.
However, Mercedes' Andy Cowell, Managing Director of the German firm's High Performance Powertrains, insists the 2014 power units are set to be "still loud, but sweeter sounding".
"I had the privilege of standing in a test cell the first time it was run and I had a big smile on my face," he added.
"The sound is going to be pleasant, with the volume a little lower, but it's not a problem with the direction we are going."
With engine manufacturers having to make the new units more fuel efficient, Cowell says drivers will have to think their way around a grand prix as they manage fuel levels and energy sources KERS and ERS.
"The quickest strategy for completing a race will be very different to the quickest strategy for completing a lap," he said.
"It will become a thinking driver's championship to get the most from the car and the available energy."