Lotus boss Eric Boullier hopes financial boost comes from Kimi Raikkonen's win
Eric Boullier hopes Kimi Raikkonen's win in Abu Dhabi on Sunday will provide the Lotus team with financial benefits.
Last Updated: 06/11/12 10:28am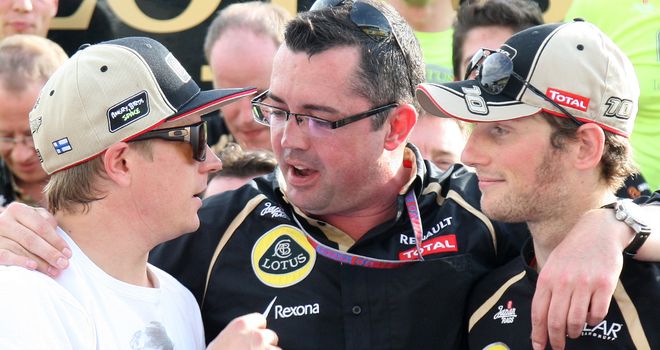 There was talk before the Yas Marina race that owners Genii Capital were looking to sell their share in the team, although Boullier claimed that to just be rumour.
But he admitted Raikkonen's success had been a shot in the arm the team needed and came at the ideal time to prove their competitiveness to any potential new investors.
"There are many things needed to be a top team," said Boullier. "We have now shown the world we are serious, that we can deliver and so it should help with any commercial discussions.
"But to build a team, a winning team, we also need more experience and time because this team is new in a way, new with two new drivers.
"We have learned this year to work all together, with our drivers, and we've had our ups and downs.
"But we can see now Kimi is here for qualifying and the race, and as for Romain, we will see yet.
"We have been on an upward curve this year, but now there is extra belief and motivation in what we are doing and capable of doing."