Lotus poised to launch fightback at British GP with 'biggest step forward' of 2013
Revised bodywork, frontwing and suspension for E21 at Silverstone
Last Updated: 24/06/13 1:15pm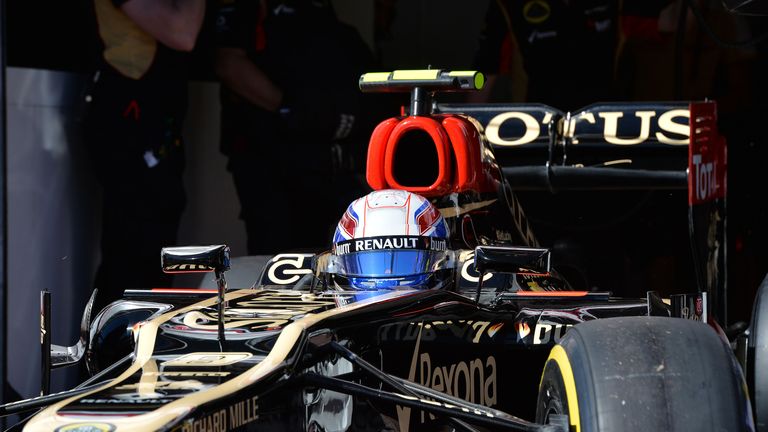 Having moved to within striking distance of the summit of the Drivers' Championship just three races ago in Spain, Lotus experienced consecutive low-scoring weekends in both Monaco and Canada which resulted in Kimi Raikkonen falling nearly the equivalent of two races victories behind Sebastian Vettel and the team being Mercedes in the constructors' standings.
However, although the team have put their slide in form down to the aerodynamically-efficient E21 not being as suited to the lower-energy demands of the last two venues, there challenge at Silverstone is nonetheless set to be boosted by a sizeable upgrade package.
"We have a tighter, figure-hugging bodywork package which should give some benefit; especially if the weather is quite cool at Silverstone," Lotus's Trackside Operations Director Alan Permane explained.
"There's a new front wing, suspension profiles and suspension upgrades in addition to various other aero upgrades, which combine to give us what should be our biggest step forward of the year.
"This is a good thing, of course, but we'll be running them in the context of all our rivals probably unveiling significant upgrade packs too. We conducted a couple of days of straight-line running after Canada with positive results and some of the fruits of this work should be seen in Silverstone."
Indeed, having struggled to generate sufficient heat into the E21's tyres throughout the largely chilly Montreal weekend, Permane reckons the problems are now behind Lotus.
"Fortunately there aren't any more really low energy circuits to come this season," he added.
"Of the current venues we visit, Montréal, Monaco and Hockenheim can be viewed as low energy and we've visited two of those already so far this year, with the third not being on the 2013 calendar. I'll be surprised if we encounter the issues we did in Montreal again this season."
Team boss Eric Boullier, meanwhile, remains confident that both Raikkonen and the team will continue to be major players in the championship battles and can demonstrate the E21's strengths again at Silverstone.
"We've learnt some valuable lessons and drawn the line under the Canadian Grand Prix. We head to Silverstone with a determined strategy to be back fighting for podiums," the Frenchman insisted.
"We're certainly not going to let two weekends of poor results stop us in our efforts.
"We have a very reasonable package to fit to the E21 for Silverstone - with a number of elements which should help with our performance - and we have plenty of other upgrades to come later in the season too."