Eric Boullier still believes he can persuade Kimi Raikkonen to remain at Lotus
"Everything is falling in place to make him reassured," says Lotus boss
By Pete Gill
Last Updated: 22/08/13 6:06pm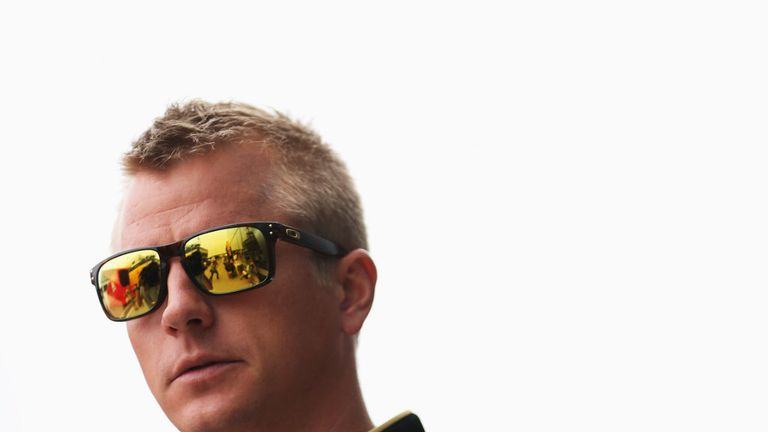 As many as three of Lotus's closest rivals - Ferrari, Red Bull and, somewhat implausibly, McLaren - are reported to be interested in securing Raikkonen's services for next season, but the Enstone outfit remain hopeful they will persuade the Finn to sign a new contract extension.
"It's all open and we are still talking to Kimi," the Lotus boss told Sky Sports News.
"It doesn't depend on his personal earnings, it's more about the overall package. Kimi is not at the beginning of his career and he wants to win races and make sure we will be competitive enough to win and fight for podiums next year. This is what he is racing for - nothing else.
"So we are working in the background to make sure he knows the complete package - technically but also financially because you need to have the resource to afford what you want to achieve - and everything is falling in place to make him reassured."
Raikkonen was absent from Spa on Thursday due to illness but the team are confident he will be back behind the wheel of the E21 for Friday morning's Practice One. But it remains to be seen whether he will still be driving a Lotus next season. Not only does Raikkonen continue to be linked with Red Bull despite his agent briefing reporters during the week that talks with the World Champions had collapsed, but it's believed that Ferrari are considering rehiring the Finn just four years after Raikkonen departed Maranello with a reputed £20m pay-off.
"From a management point of view, that would be strange," said Boullier of the Ferrari link. "But I know what the situation is and I don't think there is much more to say."
Yet the Frenchman was far more forthcoming on why he believes Red Bull are poised to appoint Daniel Ricciardo, a graduate of their Young Driver Programme, ahead of the former World Champion as Sebastian Vettel's 2014 team-mate. According to Boullier, Red Bull have far more to consider than simple driver merit when it comes to choosing their line-up.
"I'm not surprised because it is a big marketing machine - remember, they are selling cans and their strategy in F1 needs to fit the strategy of the Red Bull drinks company," he observed. "Secondly, why have a Driver Young Programme for so many years if you can't choose one of them. So I'm not very surprised."