Ferrari have defended their decision to retain Felipe Massa for another season
Team say decision was not made due to a lack of other options
By William Esler
Last Updated: 21/10/12 10:58am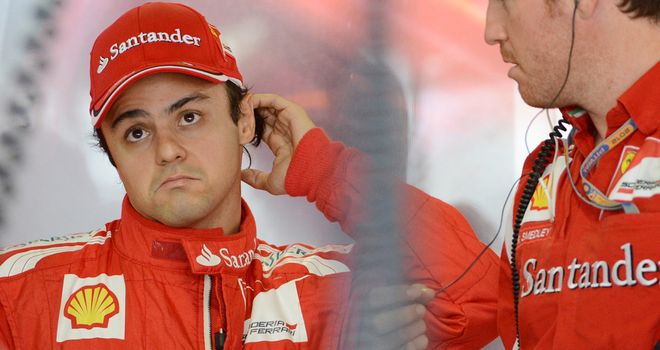 Massa's position at the Scuderia had reportedly been under threat after a series of lacklustre performances alongside Fernando Alonso during their three seasons together.
However, the 31-year-old showed improved pace in Japan - where he scored his first podium in over two years - and in South Korea - where he was arguably quicker than Alonso during the race.
A contract extension followed the race in Yeongam, and Ferrari have issued a statement denying Massa was merely retained due to a lack of other options.
"The decision to extend the agreement with Felipe Massa for another season was carefully weighed up and not just the obvious one," the statement read.
"Nor was it inevitable because of the lack of alternatives, nor was it in anyway guided by the wishes of his current team-mate, because Ferrari alone chooses its drivers. Many knocked on the doors of Maranello, some were considered, but in the end, a logical conclusion prevailed: there is no one better than Felipe to deliver hic et nunc the speed, talent and capacity to work for the good of the team.
"The Brazilian's career displays these qualities as does the fact that harmony reigns within the team, which is united and shows solidarity even in the most difficult moments. Fans of the Reds know the score: some decisions are made solely and exclusively for the good of Ferrari. The rest is all idle chatter."