Luca di Montezemolo renews attack on F1 rules and says Ferrari patience 'has run out'
Ferrari boss also hits out at Ecclestone after 'joke' jibes
By James Galloway
Last Updated: 03/12/12 12:49pm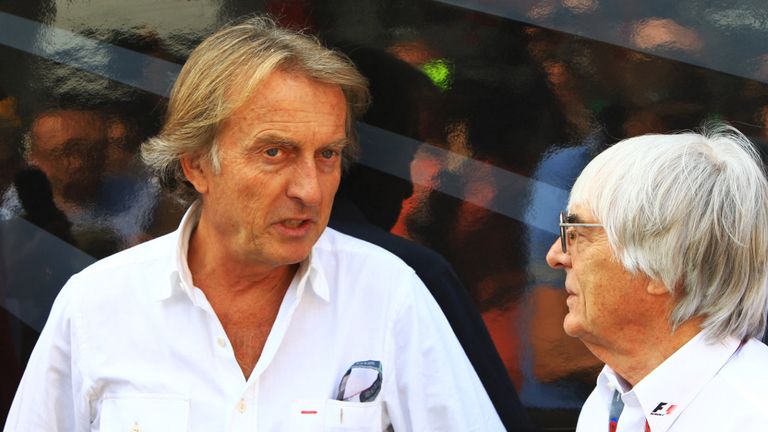 The Italian has been a long-term critic of the sport's lack of in-season testing - a measure that came into force for cost-cutting reasons in 2009 - and has in the past likened the situation to football teams being barred from training in between matches.
Montezemolo returned to the theme during his address to the media at Ferrari's traditional end-of-season World Finals event in Valencia over the weekend, while also speaking out against the lack of technology transfer to road cars in recent years.
"There are things that aren't going well in this sport and the moment has arrived to clarify these once and for all in the appropriate places," he said.
"We can no longer have a situation in which the transfer of technology from the track to the street is reduced to the bare minimum, engines and gearboxes are always the same and the aerodynamics no longer has anything to do with research for road cars.
"Moreover, it cannot be that in this sport you can't test. We've been saying this for a while and we will repeat it in the appropriate places so for the moment I don't want to add anything else.
"But our patience has run out so someone needs to think about whether they want Formula 1 still to have companies that invest and consider it the most advanced research bench for its own cars - as Ferrari has always done since 1950.
"We are constructors, not sponsors: I'm no longer happy that we can't do testing on tarmac and that you can't give any chance for young drivers to emerge - since some people have used the expression 'It's a joke' in recent days, I would like to say that this is the real 'joke'."
Montezemolo made clear that the latter comment was in reference to Bernie Ecclestone's criticism of Ferrari's move to seek clarification on Sebastian Vettel's overtaking move on Jean-Eric Vergne in the season-ending Brazilian GP, the F1 supremo labelling the situation a "complete joke".
"Yes, I'm referring to one of Ecclestone's phrases: my father always taught me that you have to have respect your elders, above all when they reach the point that they can no longer control their words," Montezemolo added.
"So I will stop there. Certainly, old age is often incompatible with certain roles and responsibilities."