Felipe Massa happy with F138, describing it as being on a "different planet" to F2012
A very different first impression compared to last year!
By Pete Gill
Last Updated: 05/02/13 7:43pm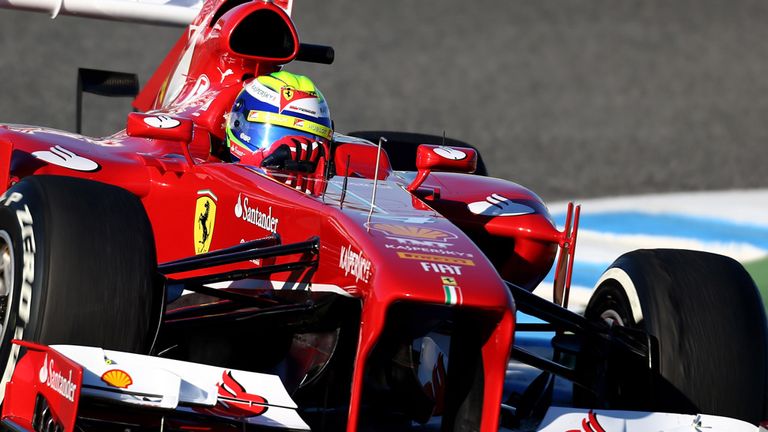 Having been the first to phone team boss Stefano Domenicali last February from Jerez to voice his displeasure with Ferrari's mishandling 2012 contender, Massa was altogether more positive about his new charger following the car's debut run in Spain on Tuesday.
"I would say the difference compared to last year is huge, it is on a different planet," enthused the Brazilian.
"This year is much more balanced and I felt a good direction from the rear of the car as well."
However, with another eleven days of testing still to be completed even before the teams head off to the season-opening Australian GP, Massa knows that the hard work for Ferrari has only just begun.
"There is a still lot to do, a lot to understand the right direction to make the car ready for the first race," he cautioned.
"There is still a way to go before we understand the true behaviour of the car, but we are on the right road. There is still a great deal to do, as far as testing and development are concerned, but I am con-fident that this year, we will not lose time in understanding, as happened in 2012, what was the problem and how to solve it. Now we have a little more than a month to concentrate on the job, to be as well prepared as possible for the first race."
In all, Massa completed a total of 64 laps, setting a fastest time of 1:20.536 to finish sixth in the timesheets. However, his positive first impression was far more telling - and, with Domenicali demanding a fast start from his team at the car's launch a week ago, will be of considerable relief to the Scuderia.