Mark Webber's father says his son will race on for Red Bull at the Chinese GP
Alan Webber also reveals son received text from Dietrich Mateschitz
By James Galloway
Last Updated: 27/03/13 1:07pm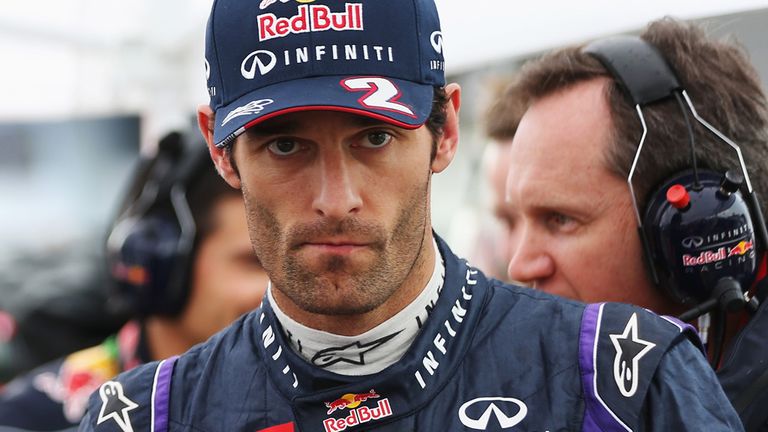 As the fallout from last Sunday's dramatic conclusion to the Malaysian GP began following Vettel's failure to obey team orders, Webber's Red Bull future was immediately thrown into doubt in wake of cryptic comments from the Australian in which he suggested "my mind in the last 15 laps was thinking many things" and of the need to "take my medicine" during the three-week break before the next race.
However, speaking to Australian Broadcasting Corporation radio on his and his son's return to their homeland on Tuesday, Alan Webber said they would both be in Shanghai when the season resumes.
"Well, he's coming home to hop on a surf ski or a surf board, but we'll be up in China for the next one," Webber's dad insisted.
Webber senior also revealed that his son had received a text message from Red Bull owner Dietrich Mateschitz in wake of the team orders controversy, and while not revealing its exact details, did suggest there was no doubt his son's future at the team was secure.
"I'll say this: I read the text that Mr Mateschitz sent Mark and I think Mark's position is assured," he added.
Alan Webber also revealed that Vettel had personally apologised to him as well as his son after the race, but made clear that their disappointment in the German's actions was shared by the Red Bull team as a whole.
"It's been controversial up there for sure," he said.
"The team aren't altogether happy with Sebastian I'm afraid. Sebastian's apologised to Mark and he's even apologised to me, but I just don't know how Seb can disobey an order, come back and feels he won a race and then make an apology after.
"When you look at him in his eyes he looks quite sincere about it all...but anyway that's what happened to Seb and he's apologised but the team I know aren't happy with him at all."
Having not yet publicly accepted his long-time team-mate's apology, what was already a strained relationship between the two drivers has now what some observers have suggested might be a terminal blow.
Former drivers turned Sky Sports F1 pundits have already suggested that there are likely to be trust issues between the pair going forward and Alan Webber has now admitted: "I think it will take a while to earn the respect and trust again."
Nonetheless, he believes it's Vettel's standing in F1 that has been damaged by the whole affair.
"I thought on the podium he [Mark] was very, very good. His body language said a lot of course, we all saw that, and up and down the pitlane I even had FIA people come up to me and say they felt sorry for him," Webber Snr added.
"Up and down the pitlane Mark hasn't lost any credibility at all, it's probably Sebastian [who] has lost a awful lot."