Daniel Ricciardo denies signing a deal with Red Bull to replace Mark Webber in 2014
Wait goes on for Toro Rosso despite Raikkonen talks 'breaking down'
By Pete Gill
Last Updated: 22/08/13 6:02pm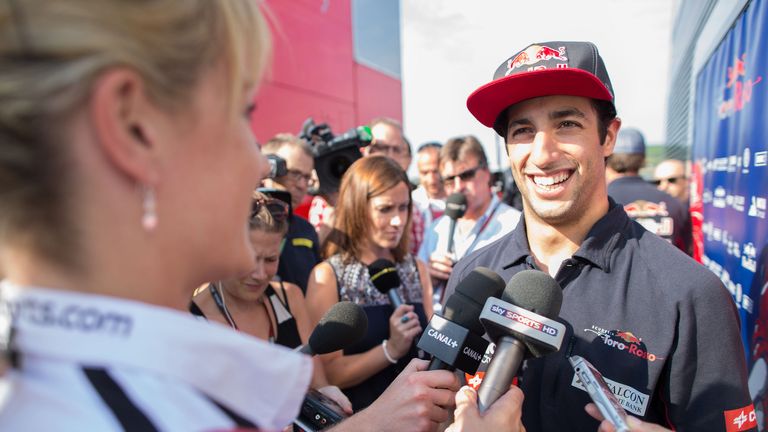 The young Australian is tipped to replace compatriot Mark Webber alongside Sebastian Vettel next season with a number of media reports last week predicting a deal would be announced at this weekend's Belgian GP.
But according to Ricciardo, there has been no word from the World Champions since July's Hungarian GP as they continue to weigh up the candidature of both the Toro Rosso driver, a graduate of Red Bull's Young Driver Programme, and Lotus's Kimi Raikkonen.
"There's nothing yet and until the call comes from someone over there [Red Bull] about the decision then as far as I know I am just here for this year and don't know anything about next year," confirmed Ricciardo.
Raikkonen's manager, Steve Robertson, briefed reporters on Tuesday that talks between the Finn and Red Bull had irrecoverably broken down "some time ago" but Ricciardo - understood to be the only other candidate to replace Webber - is refusing to count his chickens just yet.
"I've learnt that until something is signed, sealed and delivered then nothing is ever concrete, particularly in this environment," he said.
"Whether that is true or not, who knows, but there are a lot of drivers on the grid with great credentials, and so until something is done I am not going to be celebrating or getting my hopes up.
"I'm not going to assume anything, as far as I am concerned there is still a seat up for grabs."