Red Bull have 'great options' for 2014 as Fernando Alonso rumours mount
Could the Ferrari driver be a contender to partner Sebastian Vettel?
By Pete Gill
Last Updated: 23/08/13 5:24pm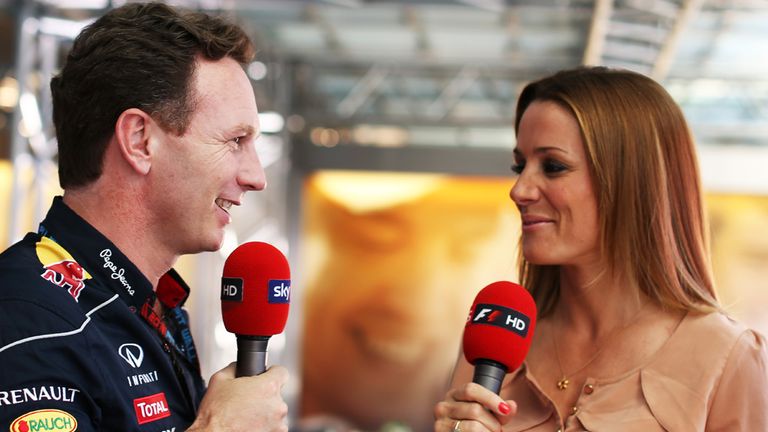 Although Horner has previously declared that either Kimi Raikkonen or Daniel Ricciardo would succeed the Aussie, the Red Bull boss told reporters on Thursday that "there's more options than you could possibly think".
That beguiling remark was widely interpreted as being a hint - subtle or otherwise - that Ferrari driver Fernando Alonso, or perhaps even McLaren's Jenson Button, is under consideration. Pressed to deny reports that a meeting with Alonso's manager at the Hungaroring last month ended with the revelation that the Spaniard could be available for 2014, Horner refused to comment.
"We're spoilt for choice at the moment, we've got some great options," Horner told Sky Sports F1. "We're going to take our time to make sure we make the right decision.
"Money isn't a factor, we haven't had detailed discussions about finances with any drivers yet. It's about getting the two drivers in the cars which are the right combination for us. We are in the fortunate position that many drivers want to be in a Red Bull."
Raikkonen also remains in the frame despite his agent, Steve Robertson, briefing reporters last week that "talks with Red Bull ended some time ago". In addition to Red Bull, the out-of-contract Finn continues to be linked with both Ferrari and McLaren, who are yet to exercise their option on Jenson Button for 2009.
"Has he signed for anyone else? It's up to him," said Horner. "Kimi's manager ruled him out I think. I've only seen what you've seen."