Kimi Raikkonen says Red Bull move was discounted because of World Champs' silence
Lotus driver has also been linked with Ferrari and McLaren
By Pete Gill and James Galloway at Spa
Last Updated: 23/08/13 6:08pm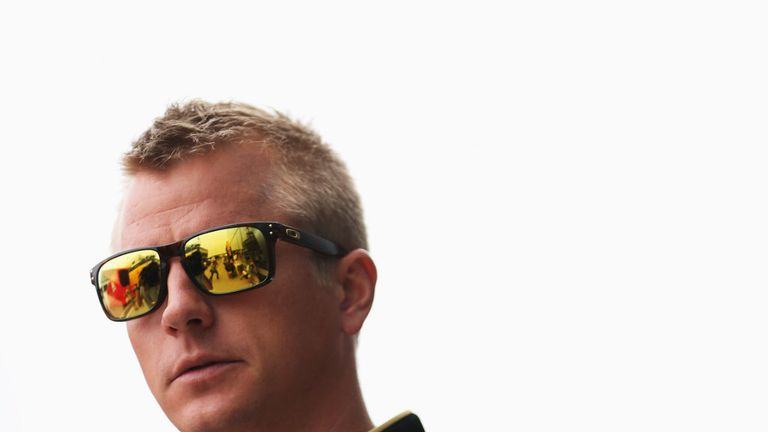 Confusion continues to shroud Raikkonen's candidature to replace Mark Webber, with Steve Robertson's announcement that "it is clear Kimi will not be driving for Red Bull next season" followed by an assurance from Christian Horner at Spa that the former World Champion hasn't been ruled out.
After calling in sick on Thursday, and thereby missing a media grilling, Raikkonen was subject to an intense interrogation by the press pack at Spa on Friday - but gave little away about his future amid talk that he could leave Lotus to join Ferrari, McLaren or Red Bull next year.
"It's the same as four weeks ago," Raikkonen said of his situation.
Asked specifically why Robertson had briefed reporters he wouldn't be switching to Red Bull, Kimi explained: "I have had no answer from them, you'll have to ask them what they want to do - I don't know any better than you guys. We hadn't heard anything for a while and obviously that isn't the ideal situation, but that's how it is. You'll have to go and ask them."
Confirming that he is yet to sign a contract with any team for 2014, Raikkonen also elaborated on what would persuade him to put pen to paper - and why the decision was far from straightforward.
"I've always said I have a very good team here, but I've also always said that things have to be right in all areas," he said.
"They [Lotus] know what they have to do first. Obviously you want as good a car as you can get, but the rules will change a lot so it is difficult to say which team will be best."