Martin Whitmarsh admits McLaren don't know if Sergio Perez is a potential title winner
McLaren boss says there is no way of knowing how good Mexican is
By Pete Gill
Last Updated: 07/11/12 4:25pm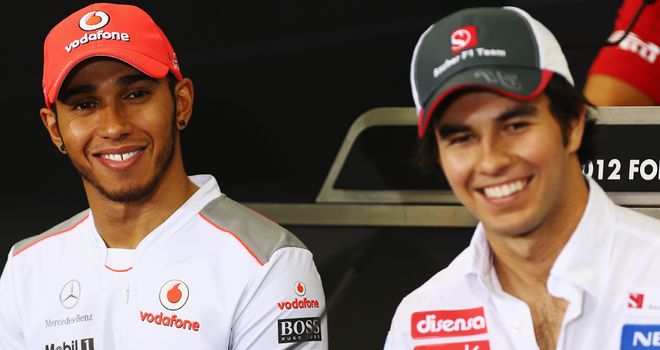 In a wide-ranging interview with The Daily Mail which was conducted ahead of the Abu Dhabi GP but only published in its entirety on Tuesday, Whitmarsh also expressed his regret that Lewis Hamilton will depart the team with just a single title to his name.
Most notably, however, the McLaren chief also conceded that both Perez and McLaren will be stepping into a great unknown when the young Mexican replaces Hamilton for the 2013 campaign.
"He is going to find a different world at McLaren," accepted Whitmarsh. "He will turn up in Australia next year with so much more pressure on his shoulders and that is something he has to be groomed to deal with.
"If you turn up and we're not on the first two rows and not competing for the win, then ourselves and Ferrari get that pressure in the way that no other F1 team does. When Red Bull weren't competitive no one was piling into them so there is an added pressure to being a McLaren driver. He might think he understands it, but he doesn't."
One potentially-lucrative bonus of Perez's appointment is the expectation that his presence will open up international markets for the team after three years of the all-English line-up of Hamilton and Button. But Whitmarsh has insisted that the team have only appointed their drivers on merit alone.
"We are an international brand," he countered. "We happen to have two great British drivers at the moment but looking forward we had two British drivers because they were the two best I could hire, and we've got a British and a Mexican because they are the best two I could hire for the upcoming season and that is where we are at."